Dacha's Live Sets
On this page you'll find my DJ sets which are recorded while I was playing Live at my favorite clubs and venues. I was resident DJ for many years, and I used to play 4 nights weekly in legendary club Contrast and I have had resident night at Paradiso discotheque in Novi Sad. However, Lounge Cafe happened to be last place where I did my last weekly DJ sessions before I moved to New York City. Every set has different vibe and it's worth listening and downloading. It's 99% house music with big influence of Jazz, Nu-Jazz, Soul, Funk and Afro-Latin rhythms and elements.
Category: Live DJ sets
Hits: 3539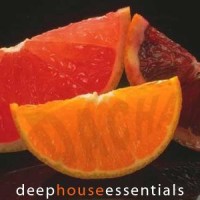 My first gig in NYC happens to be in Bona Fides cafe, Lower East side of Manhattan. I enjoyed to play latest tracks and some older hits and luckily I recorded everything so it's here for download: Pig & Dan, Anane & Mr.V, Jay-J, Halo, LAtrice Barnett, Jafrosax feat Vikter Duplaix, RSL, Deep House Soldiers, Breakpoint feat Jon Banfield, Nick Holder, Les Macons De La Musique...
Category: Live DJ sets
Hits: 3837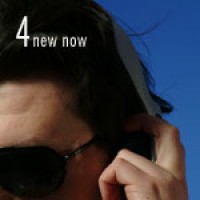 This was my last live DJ mix that I mixed and recorded in Novi Sad @ Lounge Cafe before I left for good. I wanted to play all the best tracks that we enjoyed last few years and before, I wanted to be the best night ever but still I was sad a little bit, you're not leaving your best friends and familly behind everyday, but also exited for a new life in New York City. I hope I made it worth download and that you'll enjoy it as we did. WE WILL ALWAYS LOVE YOU LOUNGE CAFE (R.I.P.)
Category: Live DJ sets
Hits: 3200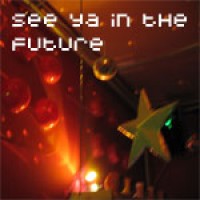 Before I moved to New York, I wanted to play one more time in my childhood city of Smederevo. The best thing is that I played near my high school in club Mashinac, that was a full circle for me and I was ready to go! It was a great great time that night, I played only hits and crowd was very good but I don't think that they ever heard for 95% of the material that I served that night. Only hits; Sumo, Racoon, Cerrone, Juke Joint, Inaya Day, Dee-Lite, Cricco Castelli, Jamie Lewis, Knee Deep, Miguel Migs, Johnny Fiasco, Bibi...
Category: Live DJ sets
Hits: 3258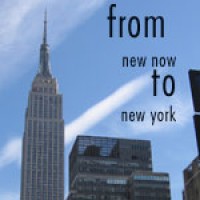 As I was planning my trip to NewYork from NewNow (Novi Sad), I was already playing some harder and darker house tracks, but also my good old deep & latin vibes with some sharp disco & funky house... later through the night... So crowd got hit with some new and some older names and tracks, check it out: Osunlade, Anane, Mr V, Louie Gorbea, The Rurals, Inner Soul, Davidson Ospina, Towa Tei, Polyphonics, Chcuk Love, Shik Stylko, Rhythm Slaves, Reel People, Aroma Allstars...
Category: Live DJ sets
Hits: 3353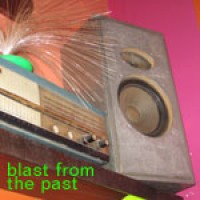 I've had some blast from the past, some new music for this night but also some blasts from the past like DeeLite Groove Is In The Heart, so all together one nice DJ mix; So, look what I mixed on it: Racoon feat Christine Lucas, Blakkat, Amma, Fish Go Deep, Boo Williams, Demarkus Lewis, Andy Caldwell, Jay-J, Basha, Racoon, Miguel Migs, Audiowhores, Essa, Midas, DJ Jorj, Bare Brass, Copyright, One 51, Bario Bross, Vincenzo...
Category: Live DJ sets
Hits: 3244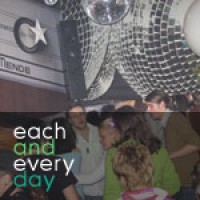 Some music is good for the night some for the day and some for every moment. I tried to mix this one for the day after clubbing... Can't tell too much, you have to listent to and see if it's your stuff. These are some great artists that I mixed on it: Dubtribe Sound System, Jay-J, Lisa Shaw, Soul Music, Karizma, Inner Soul, Halo feat Atwater, Advantage Player, Funky Green Dogs, Franck Roger, Kiki Navaro, Johnny Fiasco, Miguel Migs, Modern Quartet, Aroma Allstars...
Category: Live DJ sets
Hits: 3245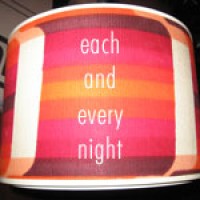 We've had our coctails almost ready and beers cold each and every night. My job was to provide some good old rhythms for cold February night, and I did my job; I served some new cuts and some old goodies, we started this night with a French track and the rest is history. Check out: Juan Hoerni & Phil Sheeran, Kevin Yost, Maxine Inniss, Chuck Love, Paulo Rocha, Shaheer Williams, Rawsoul Orchestra, Mojo Project, Brown and Steve Littlemen, Groove Junkies...
Category: Live DJ sets
Hits: 3178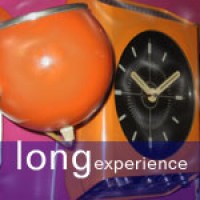 Again, some hot new tunes mixed with a little bit older goodies! This mix made Lounge Cafe perfect for hangin' and funkin' that night. Trust me, all of these live mixes represent great nights which can be repeated at your home, download and listen to: East & Louie Lou Gorbea, Lisa Shaw, Justin Michael, Jackie Wilson, Mojo Project, Interns feat Snowboy, Johnny Fiasco, Hipp-e, Kraak & Smaak, Fresh & Low, Grant Neslon, Chuck Love, Kevin Yost...
Category: Live DJ sets
Hits: 3177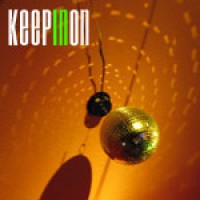 Somehow track Belizbeha - Inhibitions presents "Lounge Cafe" and city Novi Sad in my eyes. When I play this track it's like I'm having fast forward of my life, I see 10 years for 30 seconds, all the shit that I took, and all the best parties, enjoyment and fun that we've had. I played this track many many times, when I'm down and sometimes when I'm happy. I'm leaving this city and this country because I need to Keep In On with my life, and to spread the word about deep house... Say hello to: Amnaye, Dennis Ferer, Maxine Inniss, Mr Ali, David Banks, Jacky Jayet, Kraak & Smaak, Chuck Love, Koffe Brown, Demarkus Lewis...
Category: Live DJ sets
Hits: 3478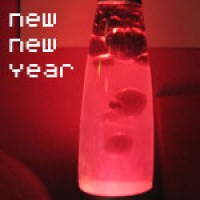 We started this 2006 with some old and some new music, as usual I have my crowd in the zone and we're enjoyed one more time in our Lounge Cafe, we're celebrating life in Novi Sad. Good thing I pressed recording on the time so we can enjoy this great mix again. And we have some great artists here; Franck Roger, Anderson Soares Project, Funky Green Dogs, Miguel Migs, Justin Michael, Jackie Wilson, Afro Medusa, Hardsoul, Jafrosax, Juke Joint, Soul Khula, Shik Stylko, Fanatix ...