Dacha's Live Sets
On this page you'll find my DJ sets which are recorded while I was playing Live at my favorite clubs and venues. I was resident DJ for many years, and I used to play 4 nights weekly in legendary club Contrast and I have had resident night at Paradiso discotheque in Novi Sad. However, Lounge Cafe happened to be last place where I did my last weekly DJ sessions before I moved to New York City. Every set has different vibe and it's worth listening and downloading. It's 99% house music with big influence of Jazz, Nu-Jazz, Soul, Funk and Afro-Latin rhythms and elements.
Category: Live DJ sets
Hits: 5252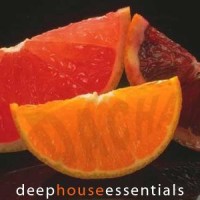 My first gig in NYC happens to be in Bona Fides cafe, Lower East side of Manhattan. I enjoyed to play latest tracks and some older hits and luckily I recorded everything so it's here for download: Pig & Dan, Anane & Mr.V, Jay-J, Halo, LAtrice Barnett, Jafrosax feat Vikter Duplaix, RSL, Deep House Soldiers, Breakpoint feat Jon Banfield, Nick Holder, Les Macons De La Musique...