4 Long DJ Mixes
Category: Long DJ Mixes
Hits: 9063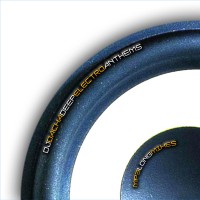 Yes, I know, I think I've gone too far, I used word Anthems in the mix title, but for sure tracks are Deep & Electro and year was 2002! No beat-matching, pure fast mixing, just to present best music and artists as much as I can. Most important thing is that I can listen to these tracks today, all the time, and I'm never gonna be bored with this mix. This is more chill electro than clubbing electro, many tracks could be easily gone to my jazzy or Nu-Jazz folder, but somehow I liked them better here. I hope you gonna find this mix very interesting and that you'll have good parties. Cceck it out now!

Length: 8 hr 27 min
Release date: 27 Dec 2002
Size: 580 MB
Category: Long DJ Mixes
Hits: 39508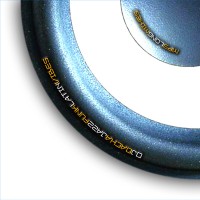 I always wanted for this mix to by my favorite mix from Long Mixes sessions, you know... I like jazzy, funky, latin side of house music... And, this was my favorite mix for a few years, but then I listened to my other long mixes and I realized that all 4 are great for me, I love them all! So, what's inside? Jazzy Funky Latin House, but not only house, there are some other freaky good songs. After years and years of selecting and collecting some of the greatest jazz-funk-latin inspired house music, I finally put it in my 3rd long mix. It was best of the best from my 1995-2002 folder. I know you will enjoy it too so start download now.

Length: 9 hr 20 min
Release date: 20 Dec 2002
Size: 640 MB
DJ DACHA - Jazz Funk Latin Vibes
Category: Long DJ Mixes
Hits: 11691
This mix presents part of my collection of vocal & soulful house music, and yes I have more. This Soulful Vocals DJ mix will give you 10 hrs of deepness, funkiness, jazziness & soulfulness, big house music pleasure in one single DJ mix. I know that I collected some great great music, it was just a matter of time when I gotta mix it all together. So, this one present some of the best tracks in, deep, funky, jazzy, latin, soulful, NuJazz, funk, and ... you'll find many different genres here... many with beautiful vocals. Yes, these are deep house songs. Enjoy!

Length: 9 hr 58 min
Release date: 12 Dec 2002
Size: 685 MB
DJ DACHA - Soulful Vocals
Category: Long DJ Mixes
Hits: 8739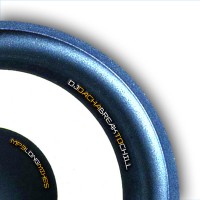 Break 2 Chill is my collection of Nu-Jazz, Break Beat, Chill, Lounge, Down-tempo and all others non-house tracks and remixes that I collected 'til 2002. "Break To Chill" helped me and my friends many times to relax and chill after crazy day or week. I would say it's good for all Lo-Fi activities and maybe even better for work and other creative jobs. It was the hardest mix to prepare, I spent a lot of time to sort and mix all those crazy electronic sounds and broken rhythm... But, I enjoyed every second of it, and the final product is excellent, I hope you'll enjoy it too.

Length: 8 hr 15 min
Release date: 15 Nov 2002
Size: 567 MB