House DJ Mixes Archive - 2012
Category: DJ Mixes 2012
Hits: 5381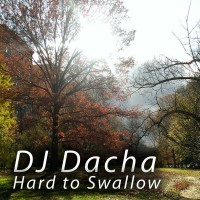 This mix represent musicians more than vocalists, some would call this music instrumentals, but for me those are some great house music tracks. It will be Hard to Swallow for some of you, so be prepared for some long solos from king of underground house, Glenn Underground and some other great names such as: Gee,  DJ Bullet feat.Divine Lope,   Tracy Hamlin,  Leandro P. Feat. Daniel Reis, Alex Millet, KPD feat. Mike Molina,  Mena Keys, Marlon D,  DJ Wady, Seascape, Dawn Tallman,  Harley & Muscle feat. Marshall Jefferson,  The Sura Quintet, RubberLips, Yakka, Kevin Crafts,  DJ Bullet feat.Divine Lope, Fred Everything, Private Chapter.
Category: DJ Mixes 2012
Hits: 5344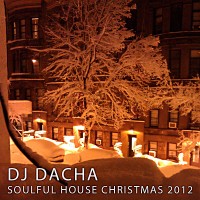 I dropped some beats and vocals in this mix preparing it for the Christmas 2012, I hope you gonna like it. It's 100% soulful and deep house so be prepared for some stunning vocals and real singing. It wasn't hard to find these great tracks, production is gettin hotter and hotter these days ;) So, If you love deep soulful house, this one is for you, check it out: UC Beatz, Soulfeenix feat. Janyssha Lyon, Ree Morris, Deep Xcape feat. Oscar, Groove Assassin, Kenny Bobien, Ananda Project & Kai Martin, The House Inspectors, Mojito feat. MJ White, Alex Ander, SoulBasics feat. Kyla Sexton, Audiowhores, Steven Stone & Marc Evans, Robert Owens, Reel People & Omar, Gee.
Category: DJ Mixes 2012
Hits: 5919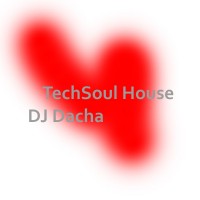 Autumn season is here and I needed one more-tech-than-soul mix for my outdoor activites. I decided to spend some time and finally mixed one more 2hrs mix for soul-tech house crowd... and myself. So it's deep, tech, with a lot-or-bit of soul. Who's there, or mixed here? Some of the best producers and some new guys and girls: Gee, Markus Schatz, Anthony Nicholson, Glenn Underground, Johnny Bravo feat Darya Sergiyenko, Carpetbaggers, True2Life, Pete Dafeet, Sergio Diaz, Jangatha, G-rillo feat Karol, Ralph Session & E-man, Mino 5 feat Alice, Flapjackers, Rhenalt, Eriq Johnson feat Jussendo, Sol4orce & Sheree Hicks, Capital O, Demarkus Lewis, Dave C & DJ Romain.
Category: DJ Mixes 2012
Hits: 6082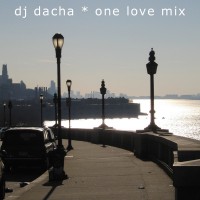 For the end of this summer 2012 I decided to drop down 2hrs mix for all of you deep-soulful house music lovers and myself. I did spent few weeks to select and buy some of the most interesting deep, tech, soulful house music production, and I hope you gonna like it. As usual, I like to promote new producers and new names, but you'll also find some well known hit makers here too. Check out some of the artists presented on the mix: RubberLips & Charmaine, DJ Steaw, Paul Key, Andy Soul feat Matthew Yates, Mistura, Deep City Soul, Non Stop featMr Mann, Stephen Rigmaiden, Kobretti feat Roz Brown, DJ Le Baron & Deepvoice, Mirco Esposito, Tommy Mads, Andrew Robinson, Colin Sales & S.U.Z.Y, Thelma Houston, Roberto De Carlo, Mirco Esposito, Colin Corvez, DJ Le Baron & Heidi Vogel, Syb, Tres Gueros feat Anne Montone, Yakka, Mister Bigfoot feat Paolo Romano & Francesco Lomangino.
Category: DJ Mixes 2012
Hits: 6955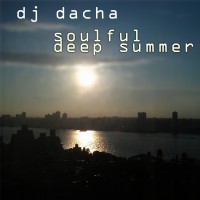 Here is one DJ mix for hot summer days and crazy summer nights. I carefully selected and mixed some of the best easy-going house music tracks for this summer 2012. It's starting slowly with Osunlade's great mixes for Marbert Rocel and Miguel Migs feat Meshell Ngegeocello, and then it all goes for a moment to instrumental with great It's Only Just A Garden mix from Chanan Hanspal. Then, it comes the summer anthem Remember from Jet, Zt.d. Ready for more? Here it comes: Nicolas Bassi, DJN Project, Sonny Foondera, The Littlemen, Sen Skalski, Pete Rivera, Flapjackers, M-Swift feat Angela Johnson, Ralph Session feat Greg Serenade, Clemens Rumpf & David A. Tobin, Henrique Pirai, DJ Steaw, Nigel Hayes, Joe Rizla.