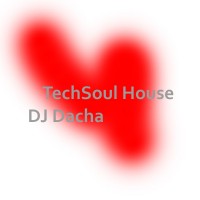 Autumn season is here and I needed one more-tech-than-soul mix for my outdoor activites. I decided to spend some time and finally mixed one more 2hrs mix for soul-tech house crowd... and myself. So it's deep, tech, with a lot-or-bit of soul. Who's there, or mixed here? Some of the best producers and some new guys and girls: Gee, Markus Schatz, Anthony Nicholson, Glenn Underground, Johnny Bravo feat Darya Sergiyenko, Carpetbaggers, True2Life, Pete Dafeet, Sergio Diaz, Jangatha, G-rillo feat Karol, Ralph Session & E-man, Mino 5 feat Alice, Flapjackers, Rhenalt, Eriq Johnson feat Jussendo, Sol4orce & Sheree Hicks, Capital O, Demarkus Lewis, Dave C & DJ Romain.
Gee - Heaven On Earth (Original Mix) Soul Candi Records
Markus Schatz - I Got The Soul Salon Records
Anthony Nicholson - Rebel 6 Circual Motion
Glenn Underground - We, The Party (Lets Get Down) Strictly Jaz Unit Muzic
Johnny Bravo, Darya Sergiyenko - Let The Music (v2) (Mark Faermont Deep Mix) Deeptown Music
Carpetbaggers - Sugardaddy Summerhill Music
True2Life - Keep It Deep (Original) DRUM Records
Pete Dafeet - Rush (Original Mix) Lost My Dog
Sergio Diaz - My Bedroom Music (Original Mix) Bedroom Chill
Jangatha - Make Me Do (YSE Remix) 6th Sense Music
G-Rillo feat Karol - Something (Bbwhite NuDope Mix) Deeptown Music
Ralph Session & E-Man - Release The Demons (Mr. V Main Mix) Seshified Recordings
Mino 5 feat Alice - Falling (Groove 'N' Lunez Remix) Deeptown Music
Flapjackers - Picture Perfect (Original Mix) Dirty Monkey Recordings
Rhenalt - Reach Out (Kenny Summit Remix feat. MMAIO) Get Up Recordings
Eriq Johnson feat Jussendo - Fly So High (G-Rillo Late Nite Dub) Deeptown Music
Sol4orce & Sheree Hicks feat. Jeff Timms - Believe (Main Mix) House 4 Life
Capital O - Good Of All Mankind (The Oh Mix) Skippa Records
Demarkus Lewis - Wipe Ur Mouth (Original) Lost My Dog
Dave C & DJ Romain - Gimme Something (Dj Romain's Mix) Room Control
About this DJ mix / legal statement >>> All songs in this DJ mix are copyright of their respective owners. If you are one of these owners just contact us, and tell us if you want to be removed. This DJ mix is placed online without any commercial purpose but in favor of all true music lovers. It's all about top House music production. Download and 'Njoy!