Music Production
Welcome. Here you can listen to all of my releases and find links where to get it. As you can see, for many years I'm using my artist name Danylo, kinda like it. Anyway, my production is all House music with some breaks and Jazzy vibe. I started my music production hobby long time ago, and after I heard so much good music, I practically gave up and left it there. Now, in year 2016 I decided to pick it up where I left it, the reason is that I heard so much bad music online that mine sounds great to me. I suddenly became proud of my works, and I decided to share it with the world. Check it out.
Category: Production
Hits: 3686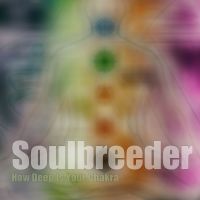 Here we have one "Break House / House Music / Drum'n Bass" EP, some electronic music with a strong jazz influence !
Category: Production
Hits: 5369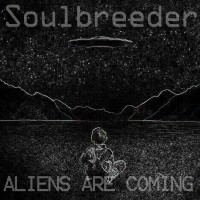 Cold Mediacation, Opening track for this EP is nothing more than some kind of EDM, and Real House Music at the same time. I just wanted to do the both genres at the same time. Track has strong bass line and alien alike sounds with great rhythm and percussion. It is a classic acid house track that you're looking for you're crazy DJ set opening! Second most popular track is "Allen Corrosion (Deeply Influenced Mix), also acid inspired track. It has bunch of alien synth sounds and nice melody, followed by dope rhythm. Deep, tech, futuristic, house music, with a lot of samples and 2036 year sounds! Third track No, Know Exactly What I'm Doing, is a very deep house track. It's a personal ultra mega hit! It'll take time to digest it for many listeners, but when you get it right, you're hooked for the life! Breakbeat House, Different House Genre, Deep, Dark, Techy, digestible. And, the last track from this EP, funky breakbeat house track, also comes with bunch of alien inspired synths, enjoy!
Category: Production
Hits: 5278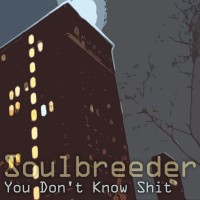 This is a Different House Music EP, with four house tracks included. It's opening with wobbly bass "I Made A New Track" track, very catchy synth with some sampled vocals, and you have a funky house in deep. Next comes political track "Second Chance (Manganese Mix), it's a Gregory Dick's speech that is nicely dubbed on Deep House track. It has a strong message, I hope you can dig it. Third track is very important, tells you life's major truth, "You Don't Know Shit, But, Shit Knows You". Funky guitar deep house music in full affect! Trip hop and house combined. "Still Untitled" is closing up this EP with some strong breakbeat house music rhythm, and the message is right on the spot, "Get It On"! Wobbly rubbery bass is surprise, but funky rhythm holds the tension. Enjoy
Category: Production
Hits: 6313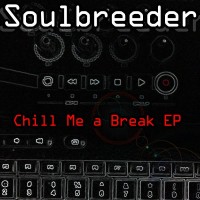 This down-tempo ambient funk break house EP comes with four different tracks, all flavored with funk and some jazz. I wanted to step away for a moment from typical house beats and do something different, this is the result, and I hope you gonna like it! It's opening with "That Guitar Song", very bright and ambient guitar trip hop gem. Next, it goes more trip and hop with "E, Da", vintage synth experiment with some nice drop down bass lines. "Funk It Up", has no pretensions to dance you night away, this is cool track. It's just there to funk it up a bit. And, you can get even more funk with scratch if you dig into "Funk - A", typical break beat funk opener.
Category: Production
Hits: 7090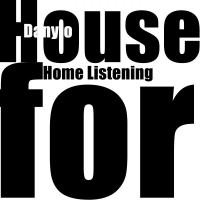 This is DJ Dacha's latest and 2nd album House for Home Listening. This is something for all of you House Heads who are constantly searching for some new, Different House Music. As the title of the release suggest, this music is something for your personal enjoyment at home. I know, it will be rarely played in the clubs or at the venues until 2020 (I hope someone will prove me wrong). So, turn it loud on your headphones or home speakers, and dive into House music that you never heard before. It's 4/4 House, Jazzy, Deep and just a bit Soulful. In short, it's pure beats and raw rhythm, just what you need for your body and your soul. There are 12 original tracks plus two instrumental versions, enough music for a deep and long traveling with Danylo.