Dacha on Mix The Groove Radio Show
This part of the site is dedicated to my online radio show DJ residency which I was doing during 2007-2008 on UK internet radio called MixTheGroove. Unfortunately, radio was shut down after a while, but I kept my radio shows as mp3 files, and they're ready for download! Every radio show is basically DJ mix, music only - no talk! Each week I carefully prepared and mixed some of the best and unknown deep, soulful, jazzy and tech house music for this show, I hope you gonna like it...
Category: Mix The Groove
Hits: 5115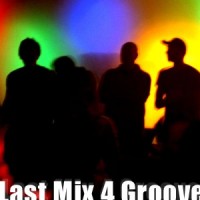 MixTheGroove radio owner wanted money from me to continue to play my shows, which was absurd. That was bad, but the good thing was that I started my own DeepLink Radio. And, I mixed one last mix 4 this radio, and I think it's one piece of art for deephouse music lovers, check out those artists: James Curd, Reelsoul, Jihad Muhammad, Bobby & Klein, Hector Moralez and Latenight Society, The Littlemen, TOby Neal, Veron and DaCosta, Sound Diggers, Tommy Largo, THe Sound Republic, Da Sunlounge, Jose Burgos and The Playas, DJ Roland Clark, Joey Youngman, Indiscretion, Lawnchair Generals...
Category: Mix The Groove
Hits: 4473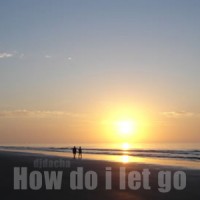 This one is a little bit longer, 2hrs of deep, soulful, tech house music with selected artists such as: Gregory Del Pierro, Kenny Bobien, Rhody Kaydee, Lisa Mack, Danism, Guy Robin, Fanatix, Nightrhymes, Hustle & Low, Dennis Ferrer, K.Y.Brooks, DJ Purple, Andre Harris, Logicalgroove, Dlayna, The Candy Dealers, Homero Espinosa... I tried to mix best new tracks that I had in that moment so it's a must have.
Category: Mix The Groove
Hits: 4493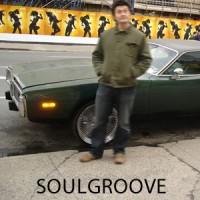 I started with refreshing african rhtythms by Boddhi Satva feat Fredy Massamba and after that everything is easy, deep, soulful, tech, funkyyy house music with:  Luv City, Hustle & Flow, Gene Hunt feat Robert Owens, Fanatix feat Lady Alma, Justin Michael & Secret Soul feat Gina Rene, Costa Martinez, Nightrhymes, Joey Youngman, Chris Harris...
Category: Mix The Groove
Hits: 4597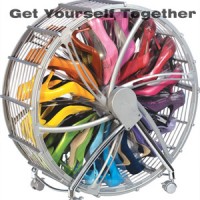 Here is the one for the parties, just press play and enjoy deep, tech & funky pumpin' house. It's happy all the way through, so no worry after you listen to 1st track, check it out: Rhody & Kaydee, Da Funk, Homero Espinosa, Samantha James, Andre Harris, Demarkus Lewis feat Marissa, Hustle & Flow, The Candy Dealers, Yass feat L.T.Brown, Fred Everything & JT Donaldson, Rob Hayes...
Category: Mix The Groove
Hits: 4586
Mix starting with a few very deep tracks, but as it progress you'll find that mix has soulful vocals & few nice funky tracks, rhythm will follow, don't worry and check it out right now:  Fred Everything & JT Donaldson, Da Funk, Atjazz, Jimpster, The Sound Republic, Franck Roger, Dawn Tallman, Andre Harris, Homero Espinosa, Jay West, Chris Harris...