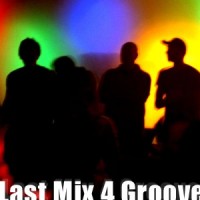 MixTheGroove radio owner wanted money from me to continue to play my shows, which was absurd. That was bad, but the good thing was that I started my own DeepLink Radio. And, I mixed one last mix 4 this radio, and I think it's one piece of art for deephouse music lovers, check out those artists: James Curd, Reelsoul, Jihad Muhammad, Bobby & Klein, Hector Moralez and Latenight Society, The Littlemen, TOby Neal, Veron and DaCosta, Sound Diggers, Tommy Largo, THe Sound Republic, Da Sunlounge, Jose Burgos and The Playas, DJ Roland Clark, Joey Youngman, Indiscretion, Lawnchair Generals...
JAMES CURD - Sea of Faces DROP MUSIC
REELSOUL - Hold On SOLE CHANNEL
JIHAD MUHAMMAD - The Dawn (Guy Robin Vocal Mix) CAMIO
BOBBY & KLEIN - Party All Night SPATULA
HECTOR MORALEZ and LATENIGHT SOCIETY - Fresh Air (J Tilla's Disco Revamp) MINORITY MUSIC
THE LITTLEMEN - Takin Over AMENTI MUSIC
TOBY NEAL - Sunshine SPATULA CITY
VERON and DaCOSTA - You Gotta Move A SECOND SMELL
SOUND DIGGERS - Jazz Shit SPATULA CITY
TOMMY LARGO - Work Dat SPATULA CITY
THE SOUND REPUBLIC - Hodge Podge SPATULA
DA SUNLOUNGE - A Life Time BAMBINO
JOSE BURGOS AND THE PLAYERS - A Day In Life DEEPA GROOVES
ALEX DIMITRI & FABIO TOSTI - Disco (Alex South Soul Original) MUSIC PLAN
DJ ROLAND CLARK - Feel Da Rhythm (Freedom Mix) DELETE RECORDS
JOEY YOUNGMAN - Murda On The Mountaintop FETISH
INDISCRETION - Jus The Groove Extended BIGGROOVE
LAWNCHAIR GENERALS - Imagine LAWNCHAIR GENERALS MUSIC
NEIGHBOUR - Go Ahead AGAVE US
GAVIN BOYCE - Sometimes It's Me NORDIC TRAX
LISA MACK - Where Do We Go (Thommy & Spens Essential) CODE RED
About this DJ mix / legal statement >>> All songs in this DJ mix are copyright of their respective owners. If you are one of these owners just contact us, and tell us if you want to be removed. This DJ mix is placed online without any commercial purpose but in favor of all true music lovers. It's all about top House music production. Download and 'Njoy!