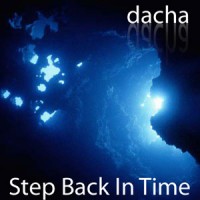 Here I am, ridding the radio waves again with some serious deep & techy house music, I even found spot for my own "Keep Holding On" track. But, you'll find some respectable producers in my mix such as: Tortured Soul, Justin Imperiale feat Jerome From Paris, Eddie Matos, Joshua Heath, Glenn Underground, Franck Roger, MFM, Jimpster, White Lotus Society, Filsonik, Patrice Scott...
TORTURED SOUL - Always In Heaven When I'm With You (Spinna Mix) DELICIOUS VINYL
JUSTIN IMPERIALE feat JEROME FROM PARIS - Piano Daze (Original Mix) CABANA
EDDIE MATOS - Gimme All That Jazz BARGROOVES
JOSHUA HEATH - Jack Me To Sleep (Proper) DAE
GLENN UNDERGROUND - Urban Ensemble VEGA
FRANCK ROGER - Chase (Where We Used To Hang Out) SEASONS
MFM - Keep Holding On DEEPLINK
JIMPSTER - Square Up (Original Mix) BUZZIN' FLY
WHITE LOTUS SOCIETY - Hot Outside (Bonus Beats) LARGE
FILSONIK - Can U (Syam Music Mix) URA
PATRICE SCOTT - Atmospheric Emotions SISTRUM
About this DJ mix / legal statement >>> All songs in this DJ mix are copyright of their respective owners. If you are one of these owners just contact us, and tell us if you want to be removed. This DJ mix is placed online without any commercial purpose but in favor of all true music lovers. It's all about top House music production. Download and 'Njoy!