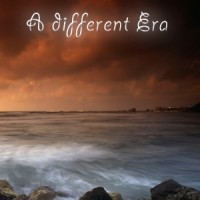 Deep-tech funky (a little bit of soulful) house. This one is a little bit harder then usual, so take your boots and and go and dance with: Mellow madness, Soul Migrantz, Kirby & Damien Nailey feat Elise Taylor, Aranud D & Frederic G feat Jessie Colasante, Phonique, Nightrhymes feat Michale Clifford, Miguel Migs, Su'Su Bobien, Franck Roger, JT Donaldson, Milton Jackson & Neil Quigley, Shur-I-Kan...
MELLOW MADNESS - Now Your Calling (For Love Dub) YORUBA
SOUL MIGRANTZ - Calling Chicago (Dirty Phonebooth Mix) A SECOND SMELL
KIRBY & DAMIEN BAILEY feat ELISE TAYLOR - Like It (Rework) TANGO
ARNAUD D & FREDERIC G feat JESSIE COLASANTE - One Night Stand (Illusive Evolved Mix) SOUL LIFE
PHONIQUE - John (Mr. v and William Reelsoul Rodriguez Remix) DESSOUS
NIGHTRHYMES feat MICHAEL CLIFFORD - Chicago REELGROOVE
MIGUEL MIGS - So Far (Eric's Old School Revival Dub) SALTED MUSIC
SU'SU BOBIEN - You Brought Me Brighter Days (Beats) SOUNDMEN ON WAX
FRANCK ROGER - Rawsome EARTHRUMENTAL MUSIC
JT DONALDSON - A Different Era IMPRINT MUSIC
MILTON JACKSON & NEIL QUIGLEY - Tijuana (Original Mix) URBANTORQUE
SHUR-I-KAN - Berlin PHYSICAL GRAPFFITI
Check out this DJ mix on:
HearThis
MixCloud
Odysee
Rumble
YouTube
About this DJ mix / legal statement >>> All songs in this DJ mix are copyright of their respective owners. If you are one of these owners just contact us, and tell us if you want to be removed. This DJ mix is placed online without any commercial purpose but in favor of all true music lovers. It's all about top House music production. Download and 'Njoy!