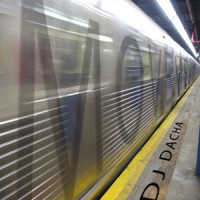 Here I am again starting this week's radio show with some african rhythms and droppin' some house deepest cuts, check it out, 60 mins of pleasure; Nomubah, Paolo Fedreghini and Marco Bianchi, Miguel Migs & Lisa Shaw, Deep Josh & Angel Pina, The Candy Dealers, Soul Creation feat Tyrah Jae, Rick Garcia, The Craftsmen, Gawron paris, Fred Everything, Chris Forman aka Steal Vybe...
NOMUBAH - Ela YORUBA
PAOLO FEDREGHINI and MARCO BIANCHI - Blue Night In Africa (Crossing The Land) SCHEMA
MIGUEL MIGS feat LISA SHAW - Side To Side OM/NRK
DEEP JOSH & ANGEL PINA - Movement (Original Mix) SOULFURIC DEEP
THE CANDY DEALERS - Alabama SHREWD
SOUL CREATION feat TYRAH JAE - Addicted BASSCLEF
RICK GARCIA - Jungle Jazz (Allegria Tribal Groove) UNKNOWN
THE CRAFTSMEN - Cems Groove GREENHOUSE RECORDINGS
GAWRON PARIS - Don't Stop Dis (Original) NORDIC TRAX
FRED EVERYTHING - Don't Want Chu (Now) (JT Donaldson & Tim K 12'' Edit) OM RECORDS
CHRIS FORMAN aka STEAL VYBE -Rrated X (I'm Talk Like Sex) (Steal Vybe Soulful Mix) RAISANI
About this DJ mix / legal statement >>> All songs in this DJ mix are copyright of their respective owners. If you are one of these owners just contact us, and tell us if you want to be removed. This DJ mix is placed online without any commercial purpose but in favor of all true music lovers. It's all about top House music production. Download and 'Njoy!