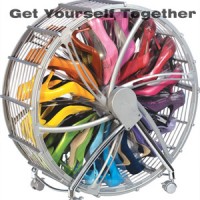 Here is the one for the parties, just press play and enjoy deep, tech & funky pumpin' house. It's happy all the way through, so no worry after you listen to 1st track, check it out: Rhody & Kaydee, Da Funk, Homero Espinosa, Samantha James, Andre Harris, Demarkus Lewis feat Marissa, Hustle & Flow, The Candy Dealers, Yass feat L.T.Brown, Fred Everything & JT Donaldson, Rob Hayes...
RHODY & KAYDEE - Release The Beauty (Georgies Bar Mix) GOTTA KEEP FAITH
DA FUNK - How About This CONYA
HOMERO ESPINOSA - Got This Feeling (Latenight Society Dub) YERBA BUENA DISCOS
SAMANTHA JAMES - Bretahe You Take (Eric Kupper Remix)
ANDRE HARRIS - All I Want (Andre Harris Mix) INNATE SOUL DIGITAL
DEMARKUS LEWIS feat MARISSA - Get Yourself Together (DJ Lazz Dub) SOULSTAR
HUSTLE & FLOW - Supacrime (Sound Diggers & Groove Federation) SOUL FUEL
THE CANDY DEALERS - Come Alive (Christian Malloni) ALPHABET MUSIC
YASS feat L.T.BROWN - I'm free (Innersoul Ba..) PURPLE MUSIC
FRED EVERYTHING & JT DONALDSON - Here Comes The Beats LAZY DAYS
ROB HAYES - Loungin' (Darren Campbell WAy Back Mix) SOUNDS OF SUBWAY
About this DJ mix / legal statement >>> All songs in this DJ mix are copyright of their respective owners. If you are one of these owners just contact us, and tell us if you want to be removed. This DJ mix is placed online without any commercial purpose but in favor of all true music lovers. It's all about top House music production. Download and 'Njoy!