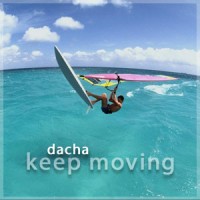 Once again I have here deep, funky, jazzy and soulful radio show called Keep Moving. Listen to at the beach, lounge cafe or at home, you'll be relaxed with: Hanna, Fish Go Deep, Rhythm Plate, Miguel Migs & Lisa Shaw, Richard Lee Crees, Tiger Stripes, Joshua Heath, Autosoul feat Ijeaoma, Andy Caldwell, MFM feat George Caper, Chuck Love...
HANNA - Joy (Original Mix) I!
FISH GO DEEP - There For Me (Original Mix) I!
RHYTHM PLATE - Keep Moving HUDD TRAXX
LENNY FONTANA feat BYRON STINGILY - I'll Give You (Santi Touch Mix) VELVET DISCO
MIGUEL MIGS feat TIM FULLER - Body Never Lies SALTED MUSIC
RICHARD LEE CREES - El Ritmo (Original Mix)
TIGER STRIPES - People I Know NITE GROOVES
JOSHUA HEATH - Casa Fiesta DAE
AUTOSOUL feat. IJEOMA - Believe (original mix) WEST END RECORDS
ANDY CALDWELL - The Waiting Game (Ronans Deep Moody Remix) SWANK
MFM with GEORGE CAPER - It's Gotta Be Deep (Zlatan's Deeper Mix) DEEPLINK MUSIC
CHUCK LOVE - Beat Down OM RECORDS
About this DJ mix / legal statement >>> All songs in this DJ mix are copyright of their respective owners. If you are one of these owners just contact us, and tell us if you want to be removed. This DJ mix is placed online without any commercial purpose but in favor of all true music lovers. It's all about top House music production. Download and 'Njoy!