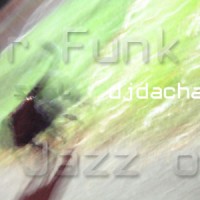 This is not your classic deep house mix, it's more like fusion between jazz, 2step, d'n'bass, funk, Nu-Jazz & latin house and maybe something even more, but hey, here they are: Guy Monk, Pablo, Charles Schillings, Ian Pooley, Rita Quintero, Sumo feat AARON PHIRI, Neon Phusion feat Brown Sugar, Mettle Music, The Quiet Boys, Paula Lima, Joseph Malik feat Colin Steele, Rawsoul Orchestra feat Concha Buika...
GUY MONK - Livin The Truth I!
PABLO - Roll Call SSR RECORDINGS
CHARLES SCHILLINGS - Police Funk WAGRAM
IAN POOLEY - Since Then V2
RITA QUINTERO - Quiero Saber (Sterling Mix) DEEP HEAVEN
SUMO feat AARON PHIRI - Unlove Me HEYA HiFi
NEON PHUSION feat BROWN SUGAR - It's Another LAWS OF MOTION
METTLE MUSIC - Fyuta Funk (Beats Intro) METTLE MUSIC
THE QUIET BOYS - Guiding Lights INSTINCT RECORDS
PAULA LIMA - As Famosas Gargalhadas Do Yuka Mr BONGO
JOSEPH MALIK feat COLIN STEELE - I Don't Want ECCO CHAMBER
RAWSOUL ORCHESTRA feat CONCHA BUIKA - Everyday (Gucciman's Garito Style Mix) V2
About this DJ mix / legal statement >>> All songs in this DJ mix are copyright of their respective owners. If you are one of these owners just contact us, and tell us if you want to be removed. This DJ mix is placed online without any commercial purpose but in favor of all true music lovers. It's all about top House music production. Download and 'Njoy!