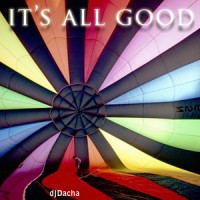 Deep, funky, soulful, tech house music mixed in 62 mins. You can't mess anything if you have artists such as: Sam Irl, Demarkus Lewis feat Red Eye, William Rosario, Clubiza feat Suzy M, Ananda Project, Joey Youngman, Alex Finkin & Reverand P, Natural Rhythm, DJ Z, Physics, Justin Martin, Rhythm Plate...
SAM IRL - You Don't Feel Enough (Original Mix) AFRICAN DANCE
DEMARKUS LEWIS feat RED EYE - Ride Inside (Aqua Lounge Mix) GRIN MUSIC
WILLIAM ROSARIO - Sweet Song MEGAMEN SOUNDS
CLUBIZA feat SUZY M - Isto E Para Voce (Unreleased Pascal Cordoba Disco Mix) BOOM BOOM DISCOS
ANANDA PROJECT - Stalk You (DJ Stalk You Mix) NITE GROOVES
JOEY YOUNGMAN - 45 Funk JACKIN TRACKS
ALEX FINKIN & REVERAND P - Snake BLOKHEADZ
NATURAL RHYTHM - Saturdays GUESTHOUSE
DJ Z - Wet Dreams PROMO
PHYSICS - It's All Good (Matty Soulflower Mix) BARGROOVES
JUSTIN MARTIN - Nightowl (Manoo and Francois A Remix)BUZZIN FLY
RHYTHM PLATE - Remember The Days WINDING ROAD
About this DJ mix / legal statement >>> All songs in this DJ mix are copyright of their respective owners. If you are one of these owners just contact us, and tell us if you want to be removed. This DJ mix is placed online without any commercial purpose but in favor of all true music lovers. It's all about top House music production. Download and 'Njoy!