House DJ Mixes Archive - 2004
Category: DJ Mixes 2004
Hits: 6341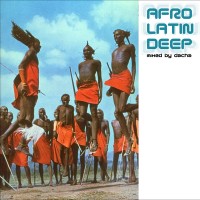 One of the most downloaded mix on my website, and (I think) one of the best mixes that I ever compiled and mixed. It was end of 2004 but it's still like new to me every time I hear it, and many other house music lovers tell the same, trust me. I cannot remember how many great parties we have had with this one. Yes, it's all about African, Brazilian, Latin house music, besides soulful and deep, my favorites house genres ! It's finally back online for good, enjoy! Richard Dormfmeister, Sin Palabras, Truby Trio, Sumo, E-man, Demarkus Lewis, Dennis Ferrer, Mateo & Matos...
Category: DJ Mixes 2004
Hits: 6319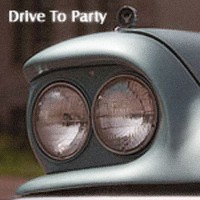 I mixed this mix just for the one purpose, I needed something to listen to while I'm in the car, going to party or somewhere. I needed something energetic but yet interesting, some happy notes, some crazy African rhythms. This one is great party mix, only uplifting rhythm and African vibe. Starts with Demarkus Lewis, Rose max, Rafael Backer and continues with Africa Child, Africansm, David Penn, Deep Influence...  
Category: DJ Mixes 2004
Hits: 7260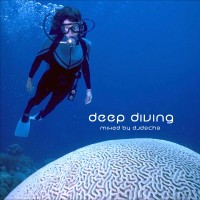 When I decided to 'dive' a bit into my collection and find some silky smooth jazzy nu-jazz soulful tracks for my new mix, I instantly decided to call it "Deep Diving". If you're looking for some soulful vocal house and maybe something for Valentine's Day, I think this one is for you. I'm happy to present some great artists here; Dimitri From Paris, Makus Enochson, Reel People, Kenny Carvajal, Stephanie Cooke, Hydro Sound System, Jason Herd...
Category: DJ Mixes 2004
Hits: 5457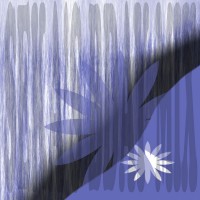 I mixed this DJ mix for my friend's birthday party with some deep, funky, latin, disco house. I never had intention to post it online, but I managed to make track listing, not complete... Here are some of the artists mixed here: Owusu & Green, Racoon Feat Rose Max, Joshua feat Davina, The Lost Tribes Of Ibadan Blair, Matthias Heilbronn The Beard feat Amma, Barbara Mendes, Kiko Navarro feat Concha Buika, Martin Solveig, Agent Sumo, Shaun Escoffery, House Of 909
Category: DJ Mixes 2004
Hits: 6280
Name says it all, this session of DeepLink is all about Disco house and some other nearto funky house styles. Ok, maybe I didn't mix only modern disco, you'll find a little bit of Afro-house, a little bit of jazzy house and some other hypnotic rhythms. Basically, this is one happy DJ mix fopr parties, you can download it right away if you need something for the party or outside activities. Soulmagic, Miguel Migs, Jay-J, Shuffle Inc, Midas, Lance Desardi, Rawsoul Orchestra, Racoon, Rasmus Faber...