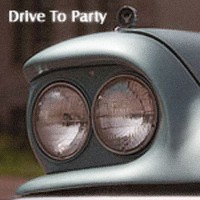 I mixed this mix just for the one purpose, I needed something to listen to while I'm in the car, going to party or somewhere. I needed something energetic but yet interesting, some happy notes, some crazy African rhythms. This one is great party mix, only uplifting rhythm and African vibe. Starts with Demarkus Lewis, Rose max, Rafael Backer and continues with Africa Child, Africansm, David Penn, Deep Influence...
Demarkus Lewis - Parallels (Spanish Harlem Mix) Nordic Trax
Rose Max - Mistura De Prazer (DJ Chus & David Penn Dub Mix) Deep Touch Black
Rafael Backer feat Melinda Williams - Casa O Rhum (Afrodub Remix) Tropical Records
Borowa - Africa Child (Symphony Sax Melody Home) House Not Home
Africanism Feat Jesse Garcia - Copacabana Tribal Spain Recordings
David Penn Feat Alexander East - Stuck In (The Middle) Jamayka Recordings
Demarkus Lewis - Da Music Bluem Recordings
Deep Influence - Cuero Na Ma (Club Mix) deVice Records
José Aguilera & Joe Diaz - Tribaleo (Club Version) Tribal Spain Recordings
Johnny Fiasco - Mocha Disko Jamayka Recordings
Rhythm Code - Digital Junkies (Digital Dub) Cuba Recordings
Distance - Movement (Original Mix) Niche Records
Bobby Blanco & Miki Moto - When You Are Back Defected
About this DJ mix / legal statement >>> All songs in this DJ mix are copyright of their respective owners. If you are one of these owners just contact us, and tell us if you want to be removed. This DJ mix is placed online without any commercial purpose but in favor of all true music lovers. It's all about top House music production. Download and 'Njoy!