House DJ Mixes Archive - 2000
Category: DJ Mixes 2000
Hits: 5368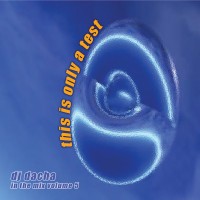 DJ experiment, task for DJ, practice new skills? I'm always in for it! For this time I tried something totally different. I wanted to mix one DJ mix with tracks that are already mixed in other DJ's mixes! We've done that many times before in old days, you got new DJ mix CD, and you wanted to play track from it... It's harder, you don't have much time to mix it, and it's hard to get pitch right sometimes... However, this is maybe one of my favorite spontaneous DJ mixes. Artists: Problem Kids, Zero Db, Nick Holder, Peace Division, Suba, Powder Productions, Orpheos, Plastic Avengers, Audiomontage, Halo Varga, Marino Berardi, Mood II Swing Killer Loop, Sound of Soul, Sandy Rivera & Jose Burgos
Category: DJ Mixes 2000
Hits: 5770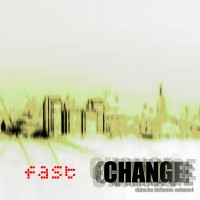 Here's the DJ mix that is "other version" of my music style change that I planned for year 2000, I named it Fast Change. If you're looking for Funky, Disco, Uplifting, Progressive & Deep Tech House sound, you can find it all on this DJ mix. As you can hear, I'm still in French House on this one, but this mix is mostly funky, and you'll also find some of the best deep house producers here such as: Disco Pimps, JNX, Silicon Soul, Sunshine Funk, Gardeweg, Didier Sinclair & Chris, Rinôçérôse, Yonkapin, Discocaine, Conga Squad, C-Mos, Jark Prongo, Kevin Yost, Terry Lee Brown Jr., Chilly Hi-Fly, Salome De Bahia, DJ Zorra.
Category: DJ Mixes 2000
Hits: 6122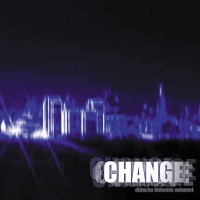 As an active and resident DJ, I was performing many nights in a week for some time. After a while I noticed that I started to bias my music choice just to satisfied passionate crowd, very bad thing to do. So, I had to reset myself. I went back to my music roots; deep & soulful underground house music! In this mix I presented and mixed serious good quality house music that I can listen to 15 or 25 years later! It's more deep, more jazzy, funky, you can feel more soul! Here are the artists on this mix: Modern Quartet, Russ Gabriel's Audio Spectrum, Alton Miller, Nuages, Eglantine, Toni Mono, MD Company, Dance Or Die, Jovonn & DJ Deep, D'Julz Blaze, Incognito, DJ Q, Alison David & The Black Science Orchestra, Mood II Swing, Mateo & Matos
Category: DJ Mixes 2000
Hits: 5916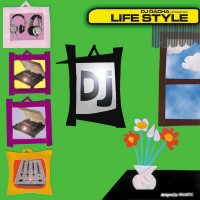 What takes to be a DJ? Well, besides your precious mixer, decks, headphones and fashion, good dance music is always number one that attracts crowd on the floor. For this one I prepared some of the best "cyber disco" tracks with a hint of tech and progressive house. There are a few artists that you will hear only here and probably never again, and that's one of the points. This is one future-tech disco DJ mix, if you like "faster music", this one is for you. I hope you'll enjoy discovering some great artists such as: Motel 6, Matthew Boone Vs. Discotexx, Scalawag, Master Blaster feat Antony DeMarco, Joe Negro feat Taka Boom, Mac Zimms, Robie Rivera, Olav Basoski, Wigwam, Bedlam, Eric Powell, Discotexx...
Category: DJ Mixes 2000
Hits: 5870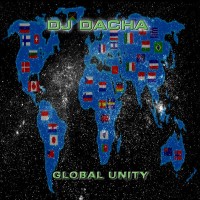 My second promo DJ mix was still inspired by some latest Tech, Garage, Disco, Progressive, Jackin', and some Funky & Jazzy House tracks. Looking at current world situation and racial diversity, message that I wanted to spread was very simple; We need Global World Unity! House music unites people, and that is what this mix is all about: Love, Respect, Dance and Happiness. Check it out right now, you'll find some great artists such as: Ministers De-La-Funk, Jocelyn Brown, Gordon Matthewman, Jose Nunez, Jamiroquai, Junior Sanchez, Dajae B, Kojak, Phats & Small, Robbie Rivera, Kluster, Disco Galaxy 4, Carl Cox, Cassius, Daddy's Favorite...