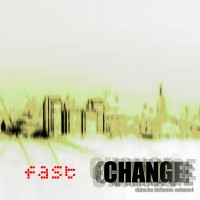 Here's the DJ mix that is "other version" of my music style change that I planned for year 2000, I named it Fast Change. If you're looking for Funky, Disco, Uplifting, Progressive & Deep Tech House sound, you can find it all on this DJ mix. As you can hear, I'm still in French House on this one, but this mix is mostly funky, and you'll also find some of the best deep house producers here such as: Disco Pimps, JNX, Silicon Soul, Sunshine Funk, Gardeweg, Didier Sinclair & Chris, Rinôçérôse, Yonkapin, Discocaine, Conga Squad, C-Mos, Jark Prongo, Kevin Yost, Terry Lee Brown Jr., Chilly Hi-Fly, Salome De Bahia, DJ Zorra.
The Disco Pimps - Higher Unknown
JNX - My Style F-111 Records
Silicon Soul - This Is The Sound SOMA
Sunshine Funk - Got The Message Sunshine Groove
Garedweg - This Groove (Soulforce Mix) Kontor Records
Didier Sinclair & Chris - Groove To Me Serial Records
Rinocerose - La Mobilier (DJ Q Remix) Wagram Music
Yonkapin - Livin Easy Dust Trax
Discocaine - 420 Funk Unknown
Conga Squad - 3rd Degree Holographic
C-Mos - Dig That Sound Holographic
Jark Prongo - Shake It JP Records
Kevin Yost - One Starry Night (Peter Funk's 001 Mix) Plate
Terry Lee Brown Junior - Bad House Music (Dub ´98) Plastic City
Chilly Hifly - Take Me To The Disco Nitelite Records
Salome De Bahia - Favelas Yellow Productions
DJ Zorra - Wild Is Love Donna Lee Records

Your browser does not support the video tag.

About this DJ mix / legal statement >>> All songs in this DJ mix are copyright of their respective owners. If you are one of these owners just contact us, and tell us if you want to be removed. This DJ mix is placed online without any commercial purpose but in favor of all true music lovers. It's all about top House music production. Download and 'Njoy!