House DJ Mixes Archive - 2001
Category: DJ Mixes 2001
Hits: 5995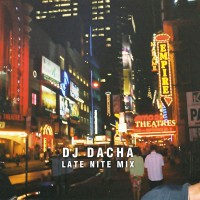 Finally, this was my 3rd and last DJ mix that I mixed with records that I bought on my NYC trip. I really enjoyed mixing all these DJ mixes since I got great great fresh tracks... And, all this music is coming from respected producers and singers such as: Solar House, St. Germain, Altocamet, Holland Tunnel, Martin Solveig, Tropical Deep, Jazz Brazillia, HErbie Hancock, Chaka Khan, Jovonn, Bass & Penn, DJ Shine, Teknostep, The DHJ Project, Teddy G, Jask...
Category: DJ Mixes 2001
Hits: 5645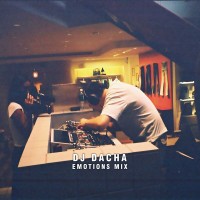 Emotions is my second DJ mix that I mixed and recorded after my return from New York city, and my visit to Satellite Records (R.I.P.). New York was very inspirational, and it wasn't hard to recall all those emotions that I felt visiting this urban jungle. I tried to put it all in this mix, from deep, tech to techno, I hope you'll feel it and that you'll visit this beautiful city one day... Until then, enjoy the music from:; Dalunartikz , Solaris, Altocamet, Hot Lizard, Anti Trance Terrorists, Shuffle, Liquid Phonk, Angel Moraes, Bass & Penn, Full Intention feat Shena, Tropical Deep feat Jazz Brazillia, Rino Cerrone, Michael Peters...
Category: DJ Mixes 2001
Hits: 5941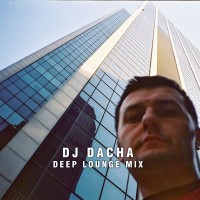 On my visit to New York City in September 2001, first place that I wanted to visit (and where I was hanging out a lot) was this great vinyl store, Satellite Records (R.I.P.). This was "the store", full of superb deep house records with some good European imports, and most of it just excellent domestic US house music that you will never or rarely find in European vinyl stores. So, I grabbed bunch of them each day. After I returned back to Serbia, I mixed first this Deep Lounge mix; Much respect: Teddy G, Kevin Yost, Blue Six, The DHJ Project, Jask, Tropical Deep, Jazz Brazillia, Suba, Bell & Everything, 7 Holland Tunnel, Lugo, Universal Tongues, Jovonn, Hot Lizard...
Category: DJ Mixes 2001
Hits: 5137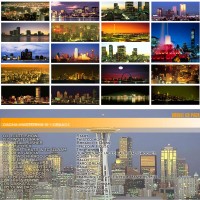 This mix was also been sent for Red Bull Music Academy participation (RBMA), but compared to blue version, this one is more for dance parties and clubbing, not so much chillin' out! Twisted sounds, breaks, horns, tech, disco, funky, deep, you name it. This is collection of many tracks that I played loud in the clubs, it's all here mixed in Orange Mastermix. It worked for RBMA, it may work for you too. Enjoy!
Category: DJ Mixes 2001
Hits: 6103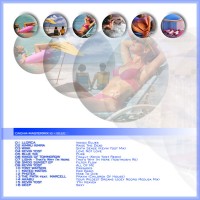 When I was participating for the Red Bull Music Academy (RBMA), I sent this DJ mix and I won! I was chosen to go in New York City 2001 academy! There is something great in it, it was very lucky for me. Download or listen to if you like lounge, chill, house music, you will just need some cocktails or refreshing beverage. There is a lot of deepness and soulfulness in this mix, some tracks are lounge, some deep house and some a little bit techy. Overall I mixed one nice summer mellow mix which is good for any bar, club or birthday celebration. Enjoy.