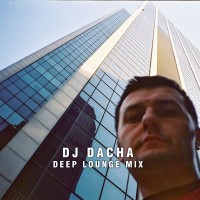 On my visit to New York City in September 2001, first place that I wanted to visit (and where I was hanging out a lot) was this great vinyl store, Satellite Records (R.I.P.). This was "the store", full of superb deep house records with some good European imports, and most of it just excellent domestic US house music that you will never or rarely find in European vinyl stores. So, I grabbed bunch of them each day. After I returned back to Serbia, I mixed first this Deep Lounge mix; Much respect: Teddy G, Kevin Yost, Blue Six, The DHJ Project, Jask, Tropical Deep, Jazz Brazillia, Suba, Bell & Everything, 7 Holland Tunnel, Lugo, Universal Tongues, Jovonn, Hot Lizard...
Teddy G - Brazillia City Mix (Mateo & Matos Deep Mix) Glasgow Underground
Kevin Yost - 7th Heaven (STP "Lucky 7 Remix) Distance
Blue Six - Pure (Jay's Undercover Dub) Naked
The DHJ Project - Your Spirit (Digs & Woosh Remix) DiY
Tropical Deep feat Jazz Brazillia - Jazz Step Waako
Jask pres Thaivibes EP - Heavens Dance Large
Bell & Everything - Dark Matter Shaboom
Holland Tunnel & Lugo - Never Let You Go (Tribe and Devotion Mix) Irma
Suba - Samba De Gringo Paulista (Bigga Bush Remix) Ziriguiboom
Universal Tongues - Let It Go Penetrate
DJ Shine vs Teknostep - Hope Nice + Smooth
Jovonn - Mellow Mondae Dance Tracks
Hot Lizard - The Theme (Love From SF Mix) Pacific Records
Anti Trance Terorists - Who Dunnit? (Original Mix) Creative
Liquid Phonk - Day Dreamer School
About this DJ mix / legal statement >>> All songs in this DJ mix are copyright of their respective owners. If you are one of these owners just contact us, and tell us if you want to be removed. This DJ mix is placed online without any commercial purpose but in favor of all true music lovers. It's all about top House music production. Download and 'Njoy!