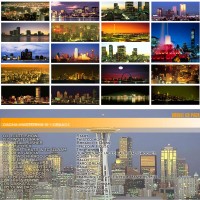 This mix was also been sent for Red Bull Music Academy participation (RBMA), but compared to blue version, this one is more for dance parties and clubbing, not so much chillin' out! Twisted sounds, breaks, horns, tech, disco, funky, deep, you name it. This is collection of many tracks that I played loud in the clubs, it's all here mixed in Orange Mastermix. It worked for RBMA, it may work for you too. Enjoy!
Brothers' Vibe - Sunburst Jersey Underground
Twisted Pair - Twisted Horn Red Melon Records
Petalpusher - Breakin It Down Naked Music
Disco-Tex - I Need A House Party Disco-Tex Records
Atari Playboys - The Funk Mixmag
Rick Garcia - Alegria (Tribal Whore Groove) Afterhours
Powder Production - Cuban Fire Glasgow Underground
Julius Papp - Kosmik Disco (Original Mix) Aquarius Recordings
Inland Knights - Hard Bread Warm
Soul Of Puertorico - Baila Suntune
A Small Phat One - Respect The Cock (Dub Mix) Multiply Records
Jacob London - Slom Time squid:records
The Scumfrog - Learning To Fly (Rhythmasters Mix) R-Senal
Halo / Hipp-E & Tony - Primitive Tango Recordings
Jakkata - American Dream (differentGear Remix) Rulin Records
Olav Basoski - Mango Tree Work Records
Kevin Yost - Conquistadors i! Records
About this DJ mix / legal statement >>> All songs in this DJ mix are copyright of their respective owners. If you are one of these owners just contact us, and tell us if you want to be removed. This DJ mix is placed online without any commercial purpose but in favor of all true music lovers. It's all about top House music production. Download and 'Njoy!