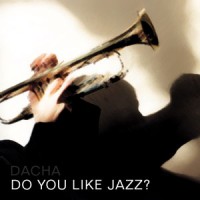 Do You? If so, this is the perfect DJ mix for you, 60 mins of pure jazz-house fusion. So it's not your regular Jazz, it's retro-cyber-jazz, check it out: Cool balance feat Kevin Yost, Airto, Brother Of Soul, Shur I Can vs Milton Jackson, LTJ Experience, African jazzms, The Brooklyn Soulboys, Undercover Agency, Sumo feat Clarisse Muvemba, Louie & Blze, Bill Summers...
THE COOL BALANCE feat KEVIN YOST - Do You Like Jazz i! RECORDS
AIRTO - City Sushi Man (NEW 98 Mix by Ashley Beedle) ELECTRIC M.E.L.T.
BROTHER OF SOUL - Ife Bobowa GUIDANCE
SHUR I CAN vs MILTON JACKSON - Special Powers (Shur I Can's Latin Workout Mix) FREERANGE
LTJ XPERIENCE - El Toro IRMA
AFRICAN JAZZ - Stubborn Problems SLIP'N SLIDE
THE BROOKLYN SOULBOYS - Fort Green Jazzmatazz (Jazzmatazz) MUMO RECORDS
UNDERCOVER AGENCY - Adentro (No Ears Dub) SEASONS
SUMO feat CLARISSE MUVEMBA - Nini HEYA HiFI
LOUIE & BLAZE - Joshua's Jam VEGA RECORDS
BILL SUMMERS - Brazilian Skies BGP RECORDS
About this DJ mix / legal statement >>> All songs in this DJ mix are copyright of their respective owners. If you are one of these owners just contact us, and tell us if you want to be removed. This DJ mix is placed online without any commercial purpose but in favor of all true music lovers. It's all about top House music production. Download and 'Njoy!