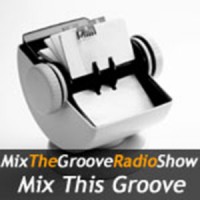 This was my first DJ mix for my radio show slot that was in 1997 on MixTheGroove radio. I simply selected what's best for me in house music for that week and mix it in 60 mins DJ mix, no talk, just music. For this first week I played this artists: Mood II Swing feat Tara J, Da Funk, Louis Benedetti pres Gene Perez, Joshua Heath, Johnny Fiasco, Miguel Migs feat Lisha Shaw, Deep Joshn & Angel Pina, Scott Wozniak, Davidson Ospina feat D'Layna, Trakheadz feat Zaki, Alton Miller...
MOOD II SWING feat TARA J - Passing Time (Main Mix) STRICTLY RHYTHM
DA FUNK - Her Digits ACRYL MUSIC
LOUIS BENEDETTI pres GENE PEREZ - Bottoms Up (Alternate Mix) SOULFUL SESSIONS
JOSHUA HEATH - How It Should Be Done SALTED MUSIC
JOHNNY FIASCO - The Message CONTROL
MIGUEL MIGS feat LISA SHAW - Make Things Happen SALTED
DEEP JOSH & ANGEL PINA - Movement (Dub Mix) SOULFURIC DEEP
SCOTT WOZNIAK - Breathe (Original) LARGE
DAVIDSON OSPINA feat DLAYNA - Ladadi (dada) (Main Mix) OSPINA
TRACKHEADZ feat ZAKI - Feel (Mr V Vocal Mix) NRK
ALTON MILLER - Possibilities (Little Bag Bee Remix) JAP
Check out this DJ mix on:
HearThis
MixCloud
Odysee
Rumble
YouTube
About this DJ mix / legal statement >>> All songs in this DJ mix are copyright of their respective owners. If you are one of these owners just contact us, and tell us if you want to be removed. This DJ mix is placed online without any commercial purpose but in favor of all true music lovers. It's all about top House music production. Download and 'Njoy!