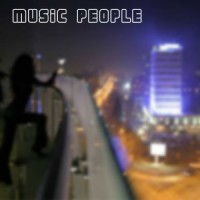 Yes, DOD The Strugle is one in my favorite tracks ever. I listened to it zillion times and it's STILL dope... It's one of the deepest tracks I ever heard and with a message. I had to pull out some other old house tracks (Moodyman and Needs) and I also got here some other deep-artists such as: Crna Droga, Craig Hamilton, Troydon, DJ Meme, Underground Soound of Lisbon, Miguel Graca, Nightsource, Ananda Project, Gregory Del Piero...
DANCE OR DIE - The Struggle PRO-ZAK TRAX
CRNA DROGA - Crna Droga 11 DEEPLINK MUSIC
CRAIG HAMILTON - Can't You See Me YAKUZA RECORDINGS
TROYDON - Learn To Love (Chuck Love Mix) OM RECORDS
NEEDS - Iboji (Fading Lights) NEEDS MUSIC
DJ MEME - V.A.I. (Deep Josh Mix) SOULFURIC TRAX
MOODYMAN - Music People APRICOT RECORDS
UNDERGROUND SOUND OF LISBON - So Get Up (D People Mix) FORENSIC
MIGUEL GRACA - Monkey Mass BOMBAY RECORDS
NIGHTSOURCE - Just Right SILVER NETWORK
ANANDA PROJECT - Free Me (Scott Richmond & DJ Ebar Vocal) NITE GROOVES
GREGORY DEL PIERO - In The Churches (Del Session Jam) RAISANI
Check out this DJ mix on:
HearThis
MixCloud
Odysee
Rumble
YouTube
About this DJ mix / legal statement >>> All songs in this DJ mix are copyright of their respective owners. If you are one of these owners just contact us, and tell us if you want to be removed. This DJ mix is placed online without any commercial purpose but in favor of all true music lovers. It's all about top House music production. Download and 'Njoy!