Dacha on Mix The Groove Radio Show
This part of the site is dedicated to my online radio show DJ residency which I was doing during 2007-2008 on UK internet radio called MixTheGroove. Unfortunately, radio was shut down after a while, but I kept my radio shows as mp3 files, and they're ready for download! Every radio show is basically DJ mix, music only - no talk! Each week I carefully prepared and mixed some of the best and unknown deep, soulful, jazzy and tech house music for this show, I hope you gonna like it...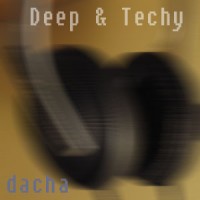 Show is full off funky-tech house, deep & dirty bass lines, cyber disco... It's all for dance people, this is your favorite party mix so let's start with it: Kinky Movement, Hustle and Flow feat John Larner and Anyo, Bang Bang, Dennis Ferrer, Julius Papp feat Tonee Green, Chuck Daniels, Latenight Society, Eddie Leader feat Sex Machine, George Morel & Romina Johnson, Sandy Rivera & Haze, Joshua Collins...