Dacha on Mix The Groove Radio Show
This part of the site is dedicated to my online radio show DJ residency which I was doing during 2007-2008 on UK internet radio called MixTheGroove. Unfortunately, radio was shut down after a while, but I kept my radio shows as mp3 files, and they're ready for download! Every radio show is basically DJ mix, music only - no talk! Each week I carefully prepared and mixed some of the best and unknown deep, soulful, jazzy and tech house music for this show, I hope you gonna like it...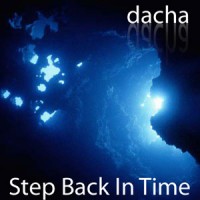 Here I am, ridding the radio waves again with some serious deep & techy house music, I even found spot for my own "Keep Holding On" track. But, you'll find some respectable producers in my mix such as: Tortured Soul, Justin Imperiale feat Jerome From Paris, Eddie Matos, Joshua Heath, Glenn Underground, Franck Roger, MFM, Jimpster, White Lotus Society, Filsonik, Patrice Scott...