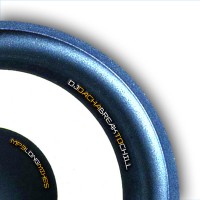 Break 2 Chill is my collection of Nu-Jazz, Break Beat, Chill, Lounge, Down-tempo and all others non-house tracks and remixes that I collected 'til 2002. "Break To Chill" helped me and my friends many times to relax and chill after crazy day or week. I would say it's good for all Lo-Fi activities and maybe even better for work and other creative jobs. It was the hardest mix to prepare, I spent a lot of time to sort and mix all those crazy electronic sounds and broken rhythm... But, I enjoyed every second of it, and the final product is excellent, I hope you'll enjoy it too.

Length: 8 hr 15 min
Release date: 15 Nov 2002
Size: 567 MB

00:00:00
001 KOJAK Time To Teach PRO-ZAK TRAX

002 FREAK POWER Turn On, Tune In, Find Joy FOURTH & BROADWAY
003 St GERMAIN Montego Bay Spleen BLUE NOTE

004 KRUDER & DORFMEISTER Definition G-STONED

005 DE-PHAZZ Cafe Coca MOLE LISTENING PEARL

006 GROOVE ARMADA Your Song JIVE ELECTRO

007 DADOMO Punks Not Dead CUP OF TEA RECORDS
008 OMAR Outside BMG
009 FILA BRAZILLIA Snake Ranger 23

00:30:55
010 FRIED FUNK FOOD Where I'm Going BUY
011 SHAZZ Heaven BATIGNOLLES SQUARE

012 BUSCEMI Mocha Supremo DOWNSALL PLASTICS
013 AFTERLIFE Breather 2000 (Arithunda Mix) MANIFESTO
014 DADDYLONGLEGS The Fourth Day PUSSYFOOT

015 KOJAK The Truth PRO-ZAK TRAX

016 SHAZZ Love You My Way DISTANCE

017 St GERMAIN What You Think About BLUE NOTE

00:58:55
018 THE SOLID DOCTOR Lights On The Vibe QUANGO

019 KEVIN YOST In Walked Mr Cool DISTANCE

020 MUKI Fullscope MANTRA RECORDINGS
021 KEVIN YOST One Starry Night (STP Teapot Laid Back Mix) MCA

022 VUKAN Mala Paranoja B92
023 FLYWHEEL Slowdown GUIDANCE RECORDINGS

024 LARRY HEARD Precious Tears GENERIC

025 EIGHT WAVE Panama Bazaar REACT
026 PAUL HUNTER Paul's Pal (Peace) GUIDANCE RECORDINGS
027 LAMB Trans Fatty Acid MERCURY
01:32:25
028 URSULA RUCKER Circe (Jazzanova Mix) GUIDANCE RECORDINGS
029 VUKAN I Remember You B92
030 DE-PHAZZ Anchorless
031 GROOVE ARMADA Pre 63 ZOMBA
032 MATEO & MATOS Peace GLASGOW UNDERGROUND

033 KOJAK Soulful PRO-ZAK TRAX

034 WAMDUE PROJECT Instrumentation GROOVILICIOUS

035 DEADBEATS Funky For You GUIDANCE

02:01:08
036 BANG BAN Bye Bye Blues GUIDANCE

037 BEANFIELD Planetary Deadlock STREAT BEAT RECORDS

038 SUBA Na Neblina ZIRIGUIBOOM

039 SUPER DISCOUNT Affaires faire PIXADELIC

040 THE BALLISTIC BROTHERS vs THE ECCENTRIC AFROS Jam Jah DELANCEY STREET
041 BOBBY HUGHES EXPERIENCE Seasons ULTIMATE DILEMMA
042 KEVIN YOST Intentions DISTANCE

043 St GERMAIN La Goutte D'Or BLUE NOTE

044 THIEVERY CORPORATION The Glass Bead Game ESL MUSIC

02:32:27
045 LOUISE VERTIGO Ou Eest La Femme? YELLOW PRODUCTIONS

046 MOBY Whispering Wind LITTLE IDIOT

047 KOJAK Funkintroduction PRO-ZAK TRAX

048 SHAKE You SSR

049 THIEVERY CORPORATION Lebanese Blonde ESL MUSIC

050 IAN POOLEY Spicy Snapper V2 RECORDS

051 THIEVERY CORPORATION 2001 Spliff Odyssey EIGHTEENTH STREET

052 IAN O'BRIEN Mina's Blues SSR

053 LLORCA The End F-COMMUNICATION

02:59:15
054 ZUCO 103 Outro Lado ZIRIGUIBOOM

055 DOUG CARN Time Is Running Out BLACK JAZZ RECORDS

056 NIGHTMARES ON WAX Les Nuits WARP RECORDS

057 CHEEK Toy Day POLYDOR JAPAN

058 RAE & CHRISTIAN feat.VEBA Spellbound GRAND CENTRAL

059 COOL BREEZE Can't Deal With This DORADO RECORDS

060 RAE & CHRISTIAN A Distant Invitation FONTANTA MCA

061 SILICON SOUL Mong The Merciless SOMA
062 EXTENDED SPIRIT Solid Water SONAR KOLLEKTIV

063 St GERMAIN Sure Thing BLUE NOTE

03:30:02
064 YBU vs RAE & CHRISTIAN Soul Magic 98 SSR

065 KOJAK My Futomaki PRO-ZAK TRAX
066 HIGH STEPPERS Got To Be DORADO

067 SOFA SURFERS Sofa Rockers (Richard Dorfmeister Mix) ESL MUSIC

068 NIGHT TRAIN A Bad Trip IMPORT

069 IAN POOLEY Venasque V2

070 MAMA OLIVER Eastwest UPTIGHT
071 MATEO & MATOS Nice And Slow GLASGOW UNDERGROUND

072 THIEVERY CORPORATION Scene At The Open Air Market EIGHTEENTH STREET
073 BEBEL GILBERTO Sem Contenção ZIRIGUIBOOM

074 GOLOKA Crying Consciousness (Baleares Mix) MUSICRAMA

075 EBTG Flipside ATLANTIC

03:59:46
076 IAN POOLEY Relief Action V2

077 INCOGNITO Wild & Peaceful (K.Dope Remix) TALKIN' LOUD
078 OMNI TRIO Haunted Kind MOVING SHADOW
079 DJ Q Helpline FILTER

080 LLORCA True To Me F-COMMUNICATIONS
081 RAE & CHRISTIAN All I Ask (Original Album) GRAND CENTRAL
082 DEEP & WIDE Easy Rider FONTANA

083 KEVIN YOST Truth Or Dare SSR

084 FRISK Take the Sun Away CLEAN UP RECORDS
085 KRILLY Final Chord AYIA NAPA

086 LIL' LOUIS & The WORLD Dancing In My Sleep SONY

04:31:15
087 THIEVERY CORPORATION Incident At Gate 7 EIGHTEENTH STREET

088 USG presents AFRICAN BLUES Inside Your Mind PONY CANYON

089 WILLIAM ORBIT El Ninjo DISCOVERY

090 BLAME Fifth Sun COCKIN RECORDS
091 ALEX NERI Asia REACT

092 AKASHA Soft & Melting (Dorfmeister's Surreal Dub) IMPORT

093 YBU Alma de Bruja SSR

094 DZIHAN & KAMIEN Homebase SIX DEGREES

095 LIL' LOUIS & The WORLD Funny How U Luv SONY

096 BEBEL GILBERTO August Day Song ZIRIGUIBOOM

05:00:15
097 UKO Sunbeams IMPORT

098 SIDEWINDER Stanways Revenge SOMA

099 INCOGNITO Out Of The Storm (C's Planet E Special Mix) TALKIN' LOUD
100 MARCEl feat ANROGANIK Underwater Blues MOLE LISTENING PEARLS

101 FILA BRAZILLIA Little Dipper TWENTYTHREE

102 SUN ELECTRIC Sundance REACT

103 YONDERBOI Pink Solidism UBIQUITY

104 DANIEL IBBOTSON Blue, Brown & Black SSR

105 PABLO Roll Call SOMA

106 ALEX GOPHER The Child GO 4 MUSIC

05:30:46
107 PROTOZOO Un Jour A Tours COSMO

108 St.GERMAIN Theisme F-COMMUNICATION

109 TOKA PROJECT Be Free GUIDANCE

110 WILLIAM ORBIT Crimes Of The Future DISCOVERY

111 MATEO & MATOS Can't Live Like This GLASGOW UNDERGROUND
112 ETTIENE DE CRECY Scratched PIXADELIC

113 ROMANTHONY presents NADIA Do You Think You Can GLASGOW UNDERGROUND
114 SUNBURST BAND Delicious ZEDD

115 FUNKY LOWLIVES Wicked World (Jazz Dub Ascension 2000) STEREO DELUXE

116 IAN POOLEY Dawn V2 RECORDS
117 SOLAR QUEST The Groove Merchant MOLE LISTENING PEARLS

06:00:05
118 ROLLERCONE Palais Mascotte NUPHONIC
119 LIL' LOUIS & The WORLD You're My Reason SONY

120 THE MIGHTY BOP La Voyage QUANGO

121 I:CUBE Adore MEANSTREAT

122 BOSSA TRES JAZZ Gilbero POLYGRAM

123 SUPER DISCOUNT Les 10 Jours Fous PIXADELIC

124 ROLLERCONE Daydreaming SIRKUS

125 THE GENTILE PEOPLE Groovin' With You (Intergalactic) REACT

126 MARCEL On The Beach NUPHONIC

06:29:45
127 IO Claire CHEAP RECORDS

128 NEW SECTOR MOVEMENT New Goya SLIP'N SLIDE

129 DAVID HOLMES Gritty Shaker 1500 RECORDS

130 SPACETIME CONTINUUM Snakes & Ladders SSR

131 WILLIAM ORBIT Hulaville DISCOVERY

132 IAN POOLEY Since Then V2 RECORDS

133 WILLIAM ORBIT Montok Point DISCOVERY

134 HEIGHTS OF ABRAHAM Sportif PORK RECORDING

135 KOH TAO Sundown INFONET
136 BAYAKA Spanish Storm (At Jazz Mix) MUSIKRAMA

07:00:00
137 BIGG MUFF My Funny Valentine (Original Version) MAXI

138 UNITED FUTURE ORGANIZATION Friends...We'll Be (Jazzanova Mix) VERVE

139 CHRIS BRANN Way Past The Clouds GUIDANCE
140 TROUBLEMAKERS Too Old To Die GUIDANCE

141 SHANIN & SEPEHR Jakarta HIGHER OCTAVE

142 SUPER DISCOUNT Tout Doit Disparaître PIXADELIC

143 BOSSA TRES JAZZ Searchin' POLYGRAM
144 CHIQ TOXIQ Supernova Peva B92
145 BOSSA TRES JAZZ Vai Minha Tristeza (Modaji Acoustic Mix) POLYGRAM
07:29:20
146 DE-PHAZZ Radio Sol EDEL RECORDS

147 GROOVE ARMADA Serve Chilled ZOMBA
148 TRUBY TRIO Carajillo (Jazzanova's Chant For Leo Mix) SONAR KOLLEKTIV
149 SKI Fifths (Jazzanova 6 Sickth Mix) SONAR KOLLEKTIV
150 KEVIN YOST Sunset Secrets MCA

151 LLORCA Lalo Caught Me Dancing F-COMMUNICATION

152 KEVIN YOST So Far Away GUIDANCE
153 BOSSA TRES JAZZ Plein Soleil (Nuyorican Soul Remix) POLYGRAM
154 95 NORTH Roots i!
155 TINY TRENDIES The Sky Is Not Crying NUPHONIC

08:02:10
156 SCHMOOV Destinations INSTINCT

157 LLORCA Lights Behind Windows F-COMMUNICATION

158 ATJAZZ Harmony (Swag Re-Edit) COLLISION

159 LEXX DIAMOND Much Scat KOOL GROOVE
Check out this DJ mix on:
MixCloud
Odysee
Rumble
YouTube
About this DJ mix / legal statement >>> All songs in this DJ mix are copyright of their respective owners. If you are one of these owners just contact us, and tell us if you want to be removed. This DJ mix is placed online without any commercial purpose but in favor of all true music lovers. It's all about top House music production. Download and 'Njoy!