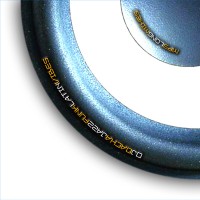 I always wanted for this mix to by my favorite mix from Long Mixes sessions, you know... I like jazzy, funky, latin side of house music... And, this was my favorite mix for a few years, but then I listened to my other long mixes and I realized that all 4 are great for me, I love them all! So, what's inside? Jazzy Funky Latin House, but not only house, there are some other freaky good songs. After years and years of selecting and collecting some of the greatest jazz-funk-latin inspired house music, I finally put it in my 3rd long mix. It was best of the best from my 1995-2002 folder. I know you will enjoy it too so start download now.

Length: 9 hr 20 min
Release date: 20 Dec 2002
Size: 640 MB
DJ DACHA - Jazz Funk Latin Vibes
DOWNLOAD MP3 MIX (640 MB)

00:00:00
001 Welcome Intro
002 LA FUNK MOB 357 Magnum Force LOVE SUPREME
003 KENNY DOPE - Can You Handle It BBE
004 GLENN UNDERGROUND Return to Zion GUIDANCE
005 AIM Phantasm (Original Mix) GRAND CENTRAL
006 K.A.T.O. Disco-Tech (Saturday Nite Mix) NU-GROOVE
007 DJ ZLATAN from SWEDEN The Jazz Puzzle (Vanjus Mix) WHITE
008 FUNK EMPIRE Music COSMOS RECORDS
009 THE BLUE MEN The Funky Lowlives (Funk Construction) ASCENSION
010 APHRODISIAC Just Before The Down NU GROOVE
011 BELLADONNA Black Man IRMA
00:32:12
012 KOJAK Crime In The City PRO-ZAK TRAX
013 FAZE ACTION Samba NUPHONIC
014 FAZED IDJUTS Dust of Life (Joe Claussell Main Guitar Mix) U-STAR
015 FAZE ACTION Space Disco NUPHONIC
016 RINÔÇÉRÔSE «Rock Classics» Volume I V2 RECORDS
017 SUPER DISCOUNT Super disco DIFFERENT
018 THE AFRICAN DREAM Makin' A Living EIGHT BALL
019 DJ SPINNA Rock BBE
01:00:26
020 DJ Q Flying Home FILTER
021 St GERMAIN Rose Rouge BLUE NOTE
022 MOTORBASS 1980 BASENOTIC
023 RINÔÇÉRÔSE 323 Secundes Musique Repetitive
024 GROOVE ARMADA Chicago BMG
025 HACIENDA Diskoking (Ian O'Brian Mix) HARTHOUSE
026 KEVIN YOST Natural High GUIDANCE
027 ALEXKID Sandfrancisco (F100 Tsunamix) F COMMUNICATIONS
028 ATJAZZ Wind and Sea DIVERSIONS
01:29:34
029 BASIC JAM Cool BIG TIME INTERNATIONAL
030 BUGGE WESSELTOFT Existence JAZZLAND
031 DISCOCAINE 420 Funk PROMO
032 FAZE ACTION Moving Cities NUPHONIC
033 INCOGNITO Nights Over Egypt (Masters at Work Main Mix) TALKIN' LOUD
034 JOMBO LIFE Juju Jazz Experience CLAIRAUDIENCE
035 KYOTO JAZZ MASSIVE Eclipse COMPOST RECORDS
036 LOOP TRICK feat MARIA Beat Freak KING STREET SOUNDS
037 MIKAEL DELTA Virtual Cream GLASGOW UNDERGROUND
02:00:00
038 Mr.GONE Mosquito Coast INTERNAL BASS
039 NUYORICAN SOUL The Nervous Track NERVOUS RECORDS
040 RAINER TRUBY TRIO Galicia COMPOST
041 ROBERTO RODRIGUEZ Hello Helsinki KEYS OF LIFE
042 AKWAABA Get Yong'un DISCFUNCTION
043 SHAZZ El Camino Part 1 YELLOW PRODUCTION
044 SIXTEEN SOULS Late Night Jam GLASGOW UNDERGROUND
045 TERENCE PARKER Emancipation Of My Soul SOUNDWORKS
046 NORMA JEAN BELL I'm The Baddest Bitch F COMMUNICATIONS
02:31:55
047 COOL HIPNOISE Ela Era O Meu Estilo (Pacata Mix) NORTESUL
048 MODERN QUARTET Good Bye Jupiter B92
049 MOODYMANN Music People APRICOT
050 THOMAS BANGALTER Club Soda ROULE
051 ALEX GOPHER Tryin' DISQUES SOLID
052 BLUEBOY Sandman (Original Mix) MADDOG
053 DIMITRI FROM PARIS Dim's Jazz NRK
054 FAZE ACTION In The Trees (Original Disco Mix) JUNO
055 KENLOU Moonshine MAW
03:01:34
056 MATEO & MATOS Happy Feelin' GLASGOW UNDERGROUND
067 THE AMALGAMATION OF SOUNDZ The World CHOCOLATE BOY
068 DJ Q The Latin Quartet PROMO
069 LARRY HEARD And So I Dance (And So I Rhumba Mix) DISTANCE
070 CANDIDO Thousand Fingered man BLUE NOTE
071 DRIVETRAIN Acid Ensemble SLIP'NSLIDE
072 FEMI KUTI What Will Tomorrow Bring SPIRITUAL LIFE MUSIC
073 FILA BRAZILLIA Wigs, Bifocals, and Nourishment PORK RECORDINGS
03:30:45
074 FREESTYLE ORCHESTRA Mass Confusion UNDERGROUND VIBE
075 GLENN UNDERGROUND City People GUIDANCE
076 RON TRENT feat SONTI I Fight For What I Believe SLIP'N SLIDE
077 LLORCA Expectations F COMMUNICATIONS
078 St.GERMAIN My Mama Said F COMMUNICATIONS
079 SWING MACHINE Deep Vibes PRIORITY
080 THE BOYZ FROM BRAZIL Chica Chica Boom Chic (Stars Mix) STUDIO !K7
081 LLORCA The Novel Sound F COMMUNICATIONS
082 SOUL ASCENDANTS The String Thing NUPHONIC
083 THE RIZMIX CREW A Little Love BASENOTIC
04:01:32
084 NIGHTSOURCE Just Right NAKED MUSIC
085 MATEO & MATOS Summer Groove GLASGOW UNDERGROUND
086 LIL' LOUIS & WORLD New Dance Beat FFRR
087 TURNSTYLE ORCHESTRA Latin Soul GUIDANCE
088 PEPE BRADOCK 18 Carats VERSATILE RECORDS
089 KEVIN YOST If She Only Knew (Original Mix) DISTANCE
090 JERALD DAEMYON Summer Madness GIANT STEP RECORDS
091 BLAK'N'SPANISH Jazz Power (Tribute To The Loft) SLIP'N SLIDE
092 KEVIN YOST One Starry Night PLATE
04:30:17
093 250lbs OF BLUE feat CRU DE BLUE Sherwood Forest EIGHTBALL RECORDS
094 CHOCOLATE CITY Love Songs DEEP DISH RECORDINGS
095 DJ MEL There's A Place (Deep In Your Heart) DISTANCE
096 DJ Q Rippling SSR RECORDS
097 DUO The Original Porn king
098 HELDON & THE HORSE versus CEVIN FISHER & JASON JINKS The Wa
099 RESTLESS SOUL Walk In The Park
100 SYNPHONIC Give It To me
101 FUZZ AGAINST JUNK Country Clonk
102 NICK HOLDER Da Sambafrique
103 BUGZ IN DA ATTIC Old Skool Jams
104 ENDANGERED MUSIC Ping pong
105 INCOGNITO Jacob's Ladder
106 DJ Q Pressure
107 DAVID MORALES presents BROOKLYN FRIENDS Philadelphia E Red
108 RINÔÇÉRÔSE Rariocapte
109 SHAZZ Escapade
110 CLAN GRECO Rotation (Eric Kupper Remix)
111 KEVIN YOST Conquistadors
112 DJ ZLATAN The Jazz Puzzle
113 DZIHAN & KAMIEN After
114 GIGOLO SUPREME After The Storm
115 INCOGNITO I Can See The Future (Ski's Main Mix)
116 JON CUTLER You Groove Me
117 LEGO El Ritmo De Verdad
118 INCOGNITO Port Louis (United Future Organization Remix)
119 LLORCA Wordless Talking
120 LINEAR DRAFT Sunday
121 LLORCA Any How
122 MOODYMAN Don't Be Misled (KDJ 7)
123 NO TENSHUN Chilli Palmer's Day Off
124 PSYCHOTROPIC Hypnosis
125 SECOND FLOOR COLLECTIVE Blvd.East
126 SHAZZ El Camino part II
127 St GERMAIN Pont Des Arts
128 TEDDY DOUGLAS & LUIS RADIO The Violin (Bassement Boys ClUB)
129 YELLOW SOX Flim Flam
130 GLENN UNDERGROUND Society Rules
131 KEVIN YOST If She Only Knew (Shazz Revenge of the 80's ReMi
132 SOUL ASCENDANTS Tribute
133 BOUGIE SOLITERRE Got The Bug (Main Mix)
134 BROTHER OF SOUL Ife Bobowa
135 DJ SMASH Re-Connected
136 ETTIENE DE CRECY 3 Day Week And
137 GLENN UNDERGROUND Funki-Ghetto
138 GROOVE BOX The More You Want (Masters At Work Mix)
139 INTENSIVE JAZZ SEXTET SuperGiangi Va In Brasile (Coccoluto
140 KEVIN YOST Road Less Traveled
141 ISAC HAYS The Man (Hladisha Mix)
142 KOJAK Cold Blood
143 LENNY FONTANA presents THE EAST SIDE MOVEMENT Inner City
144 MODERN QUARTET Vampire Gokemidoro
145 KOJAK Keep Me On Fire
146 MATEO & MATOS Body-n-soul
147 KEVIN YOST Round Bout Midnight
148 MODERN QUARTET Beauty And The Liquid People
149 NICK JONES EXPERIANCE Dream Of You
150 STUDIO BLUE Just A Hood (Andy Garrick ReMix)
151 THE RAM PROJECT Changes
152 MODERN QUARTET Krag Klu
153 YANN FONTAINE Project Motifs (Slip n' Slide 2000)
154 KARIZMA The Power
155 SANDY RIVERA & JOSE BURGOS 12th Street Soul
156 SHINJUKU BLUES The Cult
157 MONDO GROSSO Souffles H (Little Louie Vega Mix)
158 MATEO & MATOS Change Up The Groove
159 TIMOTHY JAZZ 1st
160 AZYMUTH Amazon Adventure (Jazzanova Mix)
161 BLACK SCIENCE ORCHESTRA New Jersey Deep
162 KEVIN YOST 7th Heaven
163 GLENN UNDERGROUND Mess Of Afros
164 ATMOSFEAR Motivated Respect
165 BRIAN HARDEN Scream (Men From The Nite Mix)
166 CLAUDIO COCCOLUTO Uno Nuovo
167 IAN POOLEY Hit And Run
168 JAZZANOVA vs THE HAR YU PERCUSSION GROUP Welcome To The Party
169 KEVIN YOST Love Not Love
170 LIQUID LOUNGE Complete Life (Jazzanova Mix)
171 MOOD II SWING Driving Me Crazy
172 POWDER PRODUCTION Chile Sauce
173 RETURN OF THE JAZZ TWIT Covonia
174 SANDY RIVERA & JOSE BURGOS The Calling
175 St GERMAIN Alabama Blues (Todd Edwards Dub Mix)
176 SWING MACHINE Jazzin
177 TOKYO OFFSHORE PROJECT Hyperambient
178 BLAZE Seasons Of Love
179 TROUBLE MEN You & Me
180 IAN POOLEY What's Your Number
181 BLAZE My Beat (Original Mix)
182 IAN POOLEY Bay of Plenty
183 SOUL OF PUERTO RICO Baila
184 DJ Q Space Dance
185 CRISPIN J.GLOVER & D'MUSIK Mirage
Check out this DJ mix on:
MixCloud
Odysee
Rumble
YouTube
About this DJ mix / legal statement >>> All songs in this DJ mix are copyright of their respective owners. If you are one of these owners just contact us, and tell us if you want to be removed. This DJ mix is placed online without any commercial purpose but in favor of all true music lovers. It's all about top House music production. Download and 'Njoy!