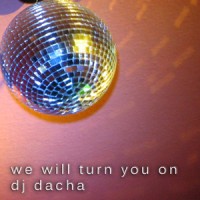 I was free to play what I wanted in our Lounge Cafe and this night we enjoyed in great soulful latin & jazzy house music. As a DJ you would collect a lot of music but 80% of it you wouldn't play often because it "wasn't the right time", but in Lounge Cafe every time was a right time to play what you want... so I played again: Herb Martin, Breakpoint, Sabrina Malheiros, Maxine Inniss, Steal Vybe, Soul Central, The Coffee Kidz, The Sunburst Band, Knee Deep, Copyright, DJ Meme...
01 HERB MARTIN - Soul Drums [IBADAN]
02 BREAKPOINT feat JON BANFIELD - Whenever You Want Me (Main Vocal Mix) [ZOO GROOVE STEREO]
03 SABRINA MALHEIROS - Maracatueira (Incognito Main Nix) [FAR OUT]
04 MAXINE INNISS - Standing Strong (Without You) (Deep Vybe Dub) [FUZION]
05 STEAL VYBE feat STEPHANIE RENEE - It's Real (Club Mix) [Z]
06 JULIUS PAPP & D'LAYNA - Celebrate (Vocal) [NEO DISCO]
07 DJ INO feat YOIO C - It's Around (The Worlds Most Beautiful Vocal Mix) [SEASONS]
08 STUDIO APARTMENT feat MONIQUE BINGHAM - Flight [JAZZ IN THE HOUSE]
09 KINGS OF TOMORROW - Another Day (Fanatix Vocal) [DEFECTED]
10 SOUL CENTRAL - Soulfood (Original Mix) [99 CARAT]
11 MOD - Cocktail Chant (Extended Club Mix) [PURPLE MUSIC]
12 NATIVE NEW YORKERS - All Around The World [UNDO]
13 CERRONE - Not Too Shabby (Jamie Lewis Goes Disco Mix) [PURPLE MUSIC]
14 ONE TOUCH feat COLIN CORVEZ - Ready (Vocal Mix) [PURPLE MUSIC]
15 BELEZAMUSICA - Running Away (Seamus Haji Mix) [SOUL LOVE]
16 MOD - Turn Me Loose [PROMO]
17 BROWN AND STEVE LITTLEMEN - Changing (Original) [AROMA]
18 HALDO feat GIORGIA CEE - People [PROMO]
19 RAINER TRUBY - Reach 4 Freedom (DF's Vocal Mix) [KINGSTREET]
20 FAZE ACTION feat ZEKE MANYIKA - Kariba 2005 (Faze Action Remix) [COPYRIGHT]
21 BAH SAMBA feat ALICE RUSELL - Portuguese Love (Seamus Haji Mix) [ABSOULUTE]
22 MAMBANA - Felicidad (Rasmus Faber Remix) [SOULFURIC]
23 CHUCK LOVE - El Divorcee [SALTED]
24 SOULPLANET JAZZ ENSEMBLE - Gotta Be Love (Club Vocal) [SOULPLANET]
25 D'STEPHANIE - If We (Original Mix) [REALISTIC TRAX]
26 KIKO NAVARRO feat. MARCEL - Music (Danny Marquez & Ferry B Mix) [BUBBLE SOUL]
27 RSL - The Mast [ITH RECORDS]
28 SEMINAL GROOVES - Keep Me Up (Seminal Vocal Mix) [DEVICE]
29 SUNBURST BAND - We Will Turn You On (Brian Tappert Re-Edits) [Z RECORDS]
30 RICHARD EARNSHAW - Feel Love (Afro Dub Mix) [DUFF NOTE]
31 SEAWIND PROJECT feat EMILY McEWAN - Free (Knee Deep Classic Club Mix) [KNEE DEEP]
32 AFRICANISM ALL STARS - Summer Moon (Original Club Mix) [YELLOW]
33 KNEE DEEP - Latin Deluxe [KNEE DEEP]
34 SHIK STYLKO - House The Joint (Original Mix) [99 CARAT]
35 THE COFFEE KIDZ - Dangerous Frequencies (Vocal Mix) [MN2S]
36 CRICCO CASTELLI - La Casa Del Jazz (KTA Mix) [SOULFURIC DEEP]
37 SOUND NAVIGATORS - The Vibe (Original Mix) [OLIVE]
38 COPYRIGHT - Mateo Grasso [WHITE]
39 AUDIOWHORES feat SUSANA MONTERO - Orillas Del Mar (Club Mix) [SOULFURIC DEEP]
40 BELEZAMUSICA - U Got Me Spinning (Seamus Haji Remix) [BIG LOVE]
41 LATIN ONE feat ROBIN Z - Me Vida (DJ Chus & Penn Stereo Remix) [STEREO SEVEN]
42 DJ MEME pres MANDELA - Viva (DJ Memes Peakhour Dub) [KNEE DEEP]
43 CAROUSEL feat KRYSTEN CUMMINGS - Wanted (Latino Dub Mix) [SOULFURIC TRAX]
44 BOBBY BLANCO & MIKI MOTO - Black sugar (Original Mix) [DEFECTED]
45 STONEBRIDGE feat THERESE - Take Me Away (MaUVe Vocal Mix) [HED KANDI]
46 DAVIDSON OSPINA feat HENDERSON - Imagine Music (Funky Mix) [SOUND DIVISION]
47 PHYSICS - Viva l'amore (Grant Nelson Remix) [PROMO]
48 COPYRIGHT - Zambelaya [WHITE]
49 DRUW & PEREZ feat DON E - A Little Sunshine (Copyright Afro Mix) [COPYRIGHT]
50 TERRY HUNTER feat DANA DIVINE - Be Thankful (Hunter & Gonzalez House Mix) [T'S BOX]
51 OLIVIER DESMET - Just Like Heaven [AMENTI MUSIC]
52 SHIK STYLKO and D'STEPHANIE feat MELISSA - Wont Fall (Shik Stylkoe Vocal) [PROMO]
53 HAVANA FUNK - Bakiri Ban (Club Mix) [DEFECTED]
54 MATEO & MATOS - Akara (Karol XVII Mix) [PROG CITY DEEP]
55 SOUL REBELS - I'll Be Good (Ron Carroll Mix) [DEFECTED]
56 RASMUS FABER feat MELO - Get Over Here (Miami Reprise) [FARPLANE]
57 JOHNNY FIASCO - South Of The Border [AGAVE]
58 COPYRIGHT presents ONE TRACK MINDS - Essence Of Life (Copyright House Mix) [COPYRIGHT]
59 WEEKENDER - Quango (Main Mix) [ODORI]
60 FRANCOIS K - Enlightenment (Original Mix) [WAVE]
61 ANANDA PROJECT - Bahia (Kyoto Jazz Massive D&B Mix 12' Edit) [NITEGROOVES]
About this DJ mix / legal statement >>> All songs in this DJ mix are copyright of their respective owners. If you are one of these owners just contact us, and tell us if you want to be removed. This DJ mix is placed online without any commercial purpose but in favor of all true music lovers. It's all about top House music production. Download and 'Njoy!