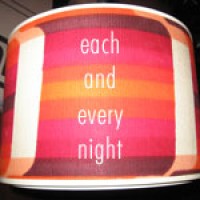 We've had our coctails almost ready and beers cold each and every night. My job was to provide some good old rhythms for cold February night, and I did my job; I served some new cuts and some old goodies, we started this night with a French track and the rest is history. Check out: Juan Hoerni & Phil Sheeran, Kevin Yost, Maxine Inniss, Chuck Love, Paulo Rocha, Shaheer Williams, Rawsoul Orchestra, Mojo Project, Brown and Steve Littlemen, Groove Junkies...
01 JUAN HOERNI & PHIL SHEERAN - J'Attends (Original Mix) [CHA CHA]
02 KEVIN YOST - Falling Down []
03 MAXINE INNISS - I Appreciate [JELLYBEAN]
04 BLAZE - Gloria's Muse (The Yoga Aong) (Karizmas Drum'n Base Mix) [WEST END]
05 CHUCK LOVE - Set Me Free (Deep Mix) [VISTA]
06 PAULO ROCHA - Takedown [BLACK VINYL]
07 ANDERSON SOARES PROJECT - Solaris (West End Blue Mix) [WEST END]
08 SHAHEER WILLIAMS feat STEPHANIE COOKE - Show Me (Fanatix Vocal Mix) [SOUL GROOVE]
09 RAWSOUL ORCHESTRA feat MICHAEL WILLIAMS - Each And Every Day (Aston Martinez And Mario Held Vox Mix) [PLAYER]
10 MOJO PROJECT - Tell Me Why (Kiko Navarro Funk Exploion) [LOVEMONK]
11 KINGS OF TOMORROW - 6pm (Simon Grey Synthesizer Remix) [DEFECTED]
12 GROOVE JUNKIES feat SOLARA - Just Groovin (Classic Roots Mix) [AGAVE]
13 BROWN AND STEVE LITTLEMEN - Changing (Stratford Dub) [AROMA]
14 DAVISDOSN OSPINA - Dig This (Chronicles Sax Mix) [BIG LOVE]
15 JOHNNY FIASCO - Salsanova (Original) [AGAVE]
16 D3 - Freedom (Club Cr Master) [PROMO]
17 MIGUEL MIGS - Check This Out [SALTED]
18 JUSTIN MICHAEL feat JACKIE WILSON - Ready 4 More (Richard's Dub) [DUFFNOTE]
19 JOEY NEGRO pres AKABU - The Way (Miguel Migs Mix) [NRK]
20 CHUCK LOVE - Bongos n' Shit [TANGO]
21 NATASHA LEW - Special Love (JohnnyC Flowers Dub) [MIX 2 INSIDE]
22 PHYSICS - The Most Beautiful Boy In Brazil (Playmaker Remix) [DEEPLAY]
23 BORN TO FUNK - Souma Bana (Sono Di Korsou Mix) [SOULFURIC TRAX]
24 HAVANA FUNK - Ya Salio (Scientific Soul Dub) [FLUENTAL]
25 LENNY FONTANA pres OCTAHVIA - The Way (Chus And Penn Club Mix) [DEFECTED]
26 MAGIK JOHNSON feat SANDY MILL - Follow The Groove (Ian Pooley Mix) [NRK]
27 ROBIN - Love Me (Ralphi's Big Chunk O' Love Mix) [PROMO]
28 CHUS & CEBALLOS feat DEREK CONYER - Wrong About Me (Dave Storm Mix) [STEREO COOL]
29 MAGIK JOHNSON - Rollergirl (Magik J Kingsland Mix) [NRK]
30 JOHNNY FIASCO - Twilight [AGAVE]
31 SOUL KHULA feat ANTONIO AND MISS IDENTITY - Saturday Night (Native New Yorkers Analog Excursion Mix)
32 DA SUNLOUNGE - Baby How Long (Johnny Fiasco ReEdit) [DOUBLEDOWN]
33 MATEO & MATOS - Something I Wanna Say [LARGE]
34 CHUCK LOVE - Soul Symphony (Acid Washed Dub) [OM RECORDS]
35 KRAAK & SMAAK - Set Fire To The Disco [JALAPENO]
36 TREVOR LOVEYS - Fell The Horns (Shur-I-Kan's Dub Mix) [FREERANGE]
37 LOVE BOX feat NADEEN HOLLOWAY - Love You More Everyday (Morten Trust Mix) [ROYAL PLASTIC]
38 DEMARKUS LEWIS feat KELLI LEWIS - 5 till 4 [AESOTHERIC RECORDS]
39 GENE FARRIS - Ashaka [VISTA]
40 DJINXX - In Your Heart Again (John Tejada Remix) [MANGUSTA]
41 GRANT NELSON - Je Suis Ta Drogue (Epic Club Mix) [WYZE]
42 CHRIS CARRIER - Latin Balance [MINORITY MUSIC]
43 JUKE JOINT & INAYA DAY - Respect Yourself (Steven Stone Revival Mix) [PLAYER RECORDS]
44 BIG SEXY feat PETER FUNK & KEVIN YOST - On My Watch [I RECORDS]
Check out this DJ mix on:
About this DJ mix / legal statement >>> All songs in this DJ mix are copyright of their respective owners. If you are one of these owners just contact us, and tell us if you want to be removed. This DJ mix is placed online without any commercial purpose but in favor of all true music lovers. It's all about top House music production. Download and 'Njoy!