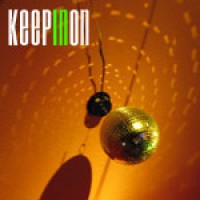 Somehow track Belizbeha - Inhibitions presents "Lounge Cafe" and city Novi Sad in my eyes. When I play this track it's like I'm having fast forward of my life, I see 10 years for 30 seconds, all the shit that I took, and all the best parties, enjoyment and fun that we've had. I played this track many many times, when I'm down and sometimes when I'm happy. I'm leaving this city and this country because I need to Keep In On with my life, and to spread the word about deep house... Say hello to: Amnaye, Dennis Ferer, Maxine Inniss, Mr Ali, David Banks, Jacky Jayet, Kraak & Smaak, Chuck Love, Koffe Brown, Demarkus Lewis...
01 BELIZBEHA - Inhibitions (Clear Horizons Mix) [DMC]
02 AMNAYE - Afa [REEL TONE]
03 DENNIS FERRER - It's A Beautiful Life (Instrumental) []
04 MAXINE INNISS - I Appreciate [JELLYBEAN]
05 MR ALI - Swing it Baby (Remix) [NITE LIFE COLLECTIVE]
06 INTERNS feat SNOWBOY - Its About Time [CHILLI FUNK]
07 DAVID BANKS PROJECT feat WARDELL PIPER - Good Lovin (Martinos Xai Xai Mix) [CATCH 22]
08 JOHNNY FIASCO - Salsanova (Original) [AGAVE]
09 FRESH & LOW - Controls The Sound [ELEVATION RECORDINGS]
10 JACKY JAYET - Ibiza People [WHITE]
11 KRAAK & SMAAK - Set Fire To The Disco [JALAPENO]
12 FRED EVERYTHING - Soulmates [OM]
13 KOFFE BROWN - After Party (Where Da Party At Jay J & David Harness Edit) [CONNECTED]
14 BROWN & STEVE LITTLEMEN - Foolin' Around (Browns Vocal Dub) [MOBILE TRAX]
15 CHUCK LOVE - Set Me Free (Deep Mix) [VISTA]
16 BIBI - Macumba Walele [DEFECTED]
17 GROOVE JUNKIES feat SOLARA - Just Groovin (Deep Down Og Mix) [AGAVE]
18 JUSTIN MICHAEL feat JACKIE WILSON - Ready 4 More (Richard's Dub) [DUFFNOTE]
19 ROY AYERS feat KERRI CHANDLER - Good Vibrations (Onionz Project Da Vibes Mix) [MAD HOUSE]
20 SPIKE W HELL - Basement [BRIQUE ROUGE]
21 SOUL KHULA feat ANTONIO & MISS IDENTITY - Saturday Night (Native New Yorkers Analog Excursion Mix)
22 RON HALL & THE MUTHAFUNKAS feat MARK EVANS - The Way You Love Me [HUSTLE MUSIC]
23 DEMARKUS LEWIS - Hustler [VISTA]
24 ANDRE HARRIS - Get Down Africa (Dub Mix) [LARGE]
25 MOJO PROJECT - Tell Me Why (Kiko Navarro Funk Exploion) [LOVEMONK]
26 JAY-J feat CHARLENE MOORE - With Him (Ron Carroll's BMC Black Gospel Feel Edit) [PROMO]
27 NATASHA LEW - Special Love (JohnnyC Flowers Dub) [MIX 2 INSIDE]
28 LENNY FONTANA pres OCTAHVIA - The Way (Chus And Penn Club Mix) [DEFECTED]
29 CHUS & CEBALLOS feat DEREK CONYER - Wrong About Me (Dave Storm Mix) [STEREO COOL]
30 MATEO & MATOS - Akara (Original Mix) [PROG CITY DEEP]
31 JUKE JOINT & INAYA DAY - Respect Yourself (Steven Stone Revival Mix) [PLAYER RECORDS]
32 CHUS & PENN - Esperanza (Dub Mix) [DEFECTED]
33 JOHNNY FIASCO feat JACKIE - All Right (Double Dub Rerub) [TONIC]
34 JOSH and LUKE - Take Control (Josh's Mix) [NORDIC TRAX]
35 JULIUS PAPP & D'LAYNA - Celebrate (Vocal) [NEO DISCO]
36 SCOTT WOZNIAK - Feelin The Music [LARGE]
37 HIPP-E - House Stompin [DETOUR RECORDINGS]
38 SHIK STYLKO and D'STEPHANIE feat MELISSA - Wont Fall (D'Stephanie Mix) [PROMO]
39 CHRIS CARRIER - Latin Balance [MINORITY MUSIC]
40 TREVOR LOVEYS - Fell The Horns [FREERANGE]
41 BLVD EAST & LOUIE LOU GORBEA - Luv 4 Money (Brown Sugar Mix) [VEGA]
42 RAWSOUL ORCHESTRA feat MICHAEL WILLIAMS - Each And Every Day (Aston Martinez And Mario Held Vox Mix) [PLAYER]
43 THE JINKS - Love Like This (Original Mix) [MN2S]
About this DJ mix / legal statement >>> All songs in this DJ mix are copyright of their respective owners. If you are one of these owners just contact us, and tell us if you want to be removed. This DJ mix is placed online without any commercial purpose but in favor of all true music lovers. It's all about top House music production. Download and 'Njoy!