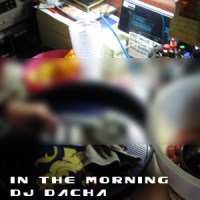 Cold November night and what better than hangin' in your local cafe, playing & listening to some great house music ;) Some tracks were new, some older, some deep, some bolder, some techy... but everybody was happy ... Get it now, over 4hrs of mixed deep house music supported by: DJ ino, Kiska, Sumo, Sam & Gigi, Halo, Osunlade, Little Big Band, Simon Green, Alan Graig, Cubase Dan, Jafrosax, Marlon D...
---
01 DJ INO feat KISKA - My Way (Charles Webster Remix) [HOUSE CAFE]
02 SUMO feat RIGAS - Tribute (Original Mix) [HEYA HIFI]
03 SAM & GIGI - Bau Au (Original Mix) [STILL MUSIC]
04 HALO & SIDE STREET PLAYERS feat MAYA - This Love (Full Vocal Mix) [CITY DEEP]
05 OSUNLADE - New Day (Quentin Harris Rmx) [YORUBA]
06 JERSEY STREET - Sweet Music Play [ELECTRIC CHAIR]
07 LITTLE BIG BAND feat SIMON GREEN - If You Don't Know Me By Now (Dub Mx) [ONE 51]
08 ALAN GRAIG & CUBASE DAN - Bumper To Bumper (Cubase Dan Remix) [WHITE]
09 COPYRIGHT presents ONE TRACK MINDS - Essence Of Life (Copyright Main Mix) [COPYRIGHT]
10 JAFROSAX feat VIKTER DUPLAIX - In The Morning (Jazztronik Re-Edit) [PANTONE MUSIC]
11 EAST WEST CONNECTION feat DANIEL VACCHIO - High On Life [CHILLI FUNK]
12 KOFFE BROWN - After Party (Where Da Party At Jay J & David Harness Edit) [CONNECTED]
13 MARLON D feat STEPHANIE RENNE - New York House (Vocal Mix) [JELLYBEAN]
14 GEOFFREY WILLIAMS - Somewhere On A Beach (Phil Ashers Restless Soul Mix) [OYSTER]
15 DEEPSWING - Lost In Music (Jazzy Mix) [GENERATE MUSIC]
16 FUNKY GREEN DOGS - Reach For Me (MOD Remix) [PROMO]
17 INTERNS feat SNOWBOY - Its About Time [CHILLI FUNK]
18 MARLON D feat STEPHANIE RENEE - Love Is Key
19 JUSTIN MICHAEL feat JACKIE WILSON - Ready 4 More (Richard's Dub) [DUFFNOTE]
20 CHUS & PENN - Esperanza (Dub Mix) [DEFECTED]
21 FUDGE - Tejal [KIF]
22 NATASHA LEW - Special Love (JohnnyC Flowers Dub) [MIX 2 INSIDE]
23 ANDRE HARRIS - Get Down Africa (Dub Mix) [LARGE]
24 CARLA PRATHA - One Day ( Don't you remember) (Live Mix)
25 RHYTHM SLAVES - Music In My Soul (Copyright Mix) [KNEE DEEP]
26 JULIUS PAPP & D'LAYNA - Celebrate (Vocal) [NEO DISCO]
27 MOJO PROJECT - Tell Me Why (Kiko Navarro Funk Exploion) [LOVEMONK]
28 JULIUS PAPP & D'LAYNA - Celebrate (Vocal) [NEO DISCO]
29 UNIVERSAL JONES - Pheonix Rising [CHILLI FUNK]
30 DAVISDOSN OSPINA - Dig This (Main Mix) [BIG LOVE]
31 PATRICK TURNER - Only The High [AGAVE]
32 RHYTHM SLAVES - Music In My Soul (Copyright Mix) [KNEE DEEP]
33 DAVIDSON OSPINA feat HENDERSON - Imagine Music (Funky Mix) [SOUND DIVISION]
34 SOUL KHULA feat ANTONIO & MISS IDENTITY - Saturday Night (Native New Yorkers Analog Excursion Mix)
35 MADRID DE LOS AUSTRIAS - Mas Amor (Scientific Soul Ritmo Mix) [SUNSHINE ENTERPREISE]
36 ASHEN & WALKER feat SHAUN ESCOFFREY - Music In My Life (Fred Everything Found My Way Mix) [GOTSOUL]
37 DJ SPEN & THE MUTHAFUNKAZ - Holy Ghost (The Holy Hudge Dub) [CODE RED]
38 DEMARKUS LEWIS - Help Me Know [COASLINE]
39 JOHNNY FIASCO feat JACKIE - All Right (Double Dub Rerub) [TONIC]
40 AUDIOWHORES feat ALEXIS HALL - Subject Of My Affection (Original Vibe) [SOULFURIC DEEP]
41 GRACELAND feat BILLIE - Just A Little Bit (Vocal) [OSIRIS MUSIC]
42 CHUCK LOVE feat FOURFEET- Back In My Life With Fourfeet [SALTED]
43 12 FINGERS feat VIVIANE CRUZ - Girassol (Agora Rhythm Sunflower Vocal Mix) [IRMA CASA]
44 AWAKENING - Take Me Now (Bah Samba Acoustic Mix) [SU SU]
45 RICHARD EARNSHAW - Feel Love (Afro Dub Mix) [DUFF NOTE]
46 SHIK STYLKO and D'STEPHANIE feat MELISSA - Wont Fall (D'Stephanie Mix) [PROMO]
47 RAWSOUL ORCHESTRA feat MICHAEL WILLIAMS - Each And Every Day (Original Vocal Mix) [PLAYER]
48 KEM - Love Calls (DFA Remix) [DEFECTED]
49 GRANT NELSON - Je Suis Ta Drogue (Epic Club Mix) [WYZE]
50 BLAZE feat ULTRA NATE - A Wonderful Place (Bobby & Steve & James Ratcliff Remix) [PROMO]
51 MAXINE INNISS - Standing Strong (Without You) (Deep Vybe Dub) [FUZION]
52 JAZZTRONIC - Madrugada (Little Louie Vega Roots Mix) [PROMO]
53 MAXINE INNISS - Standing Strong (Without You) (Deep Vybe Dub) [FUZION]
54 BAH SAMBA feat ISABEL FRUCTUOSO - Calma (Louie Vega Mix) [BKO]
About this DJ mix / legal statement >>> All songs in this DJ mix are copyright of their respective owners. If you are one of these owners just contact us, and tell us if you want to be removed. This DJ mix is placed online without any commercial purpose but in favor of all true music lovers. It's all about top House music production. Download and 'Njoy!