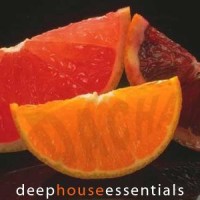 My first gig in NYC happens to be in Bona Fides cafe, Lower East side of Manhattan. I enjoyed to play latest tracks and some older hits and luckily I recorded everything so it's here for download: Pig & Dan, Anane & Mr.V, Jay-J, Halo, LAtrice Barnett, Jafrosax feat Vikter Duplaix, RSL, Deep House Soldiers, Breakpoint feat Jon Banfield, Nick Holder, Les Macons De La Musique...
01 PIG & DAN - Jazzmaster [CLUB STAR]
02 ANANE feat MR V - Let Me Love You (MAW Mix) [VEGA]
03 JAY-J & HALO feat LATRICE BARNETT - Make My Heart (Original Mix) [MOULTON STUDIOS RECORDINGS]
04 JAFROSAX feat VIKTER DUPLAIX - In The Morning (Jazztronik Re-Edit) [PANTONE MUSIC]
05 RSL - The Mast [ITH RECORDS]
06 DEEP HOUSE SOLDIERS - Live It Up (Original Mix) [TRAXSOURCE]
07 BREAKPOINT feat JON BANFIELD - Whenever You Want Me (Main Vocal Mix) [ZOO GROOVE STEREO]
08 NICK HOLDER - Da Sambafrique
09 LES MACONS DE LA MUSIQUE - No Time To Lose (Dirty Hands Rrm)
10 CRICCO CASTELLI - La Casa Del Jazz (Original) [SOULFURIC DEEP]
11 RACOON feat ROSE MAX - E Luande (Mimosa Tropical Mix) [DEEP TOUCH]
12 BEBEL GILBERTO - River Song (Grant Nelson Mix) [ATLANTIC]
13 NATIVE NEW YORKERS - All Around The World [UNDO]
14 AUDIOWHORES & GROOVE ASSASSIN - Sono Unica [LOOK AT YOU]
15 AUDIOWHORES feat BLU - After The Party (Vocal Mix) [SOULFURIC DEEP]
16 CRICCO CASTELLI - The Bump [ILLEGAL BEATS]
17 FRED EVERYTHING - Under The Sun [2020 VISION]
18 CHUS & PENN - Esperanza (Dub Mix) [DEFECTED]
19 MOD present FAMILY JAM - Cocktail Chant (Extended Dub Mix) [PROMO]
20 KNEE DEEP - So Devine [KNEE DEEP]
21 CHUCK LOVE - Something Right [OM RECODS]
22 DAVIDSON OSPINA feat HENDERSON - Imagine Music (Funky Mix) [SOUND DIVISION]
23 SHIK STYLKO - House The Joint (Original Mix) [99 CARAT]
24 SOUND NAVIGATORS - Down On It (Original Mix) [BLOCKHEAD]
25 MR V feat MISS PATTY - Da bump (Sole Channel Mix) [VEGA RECORDS]
26 E-MAN - Slangin (Marlon Ds Organ Mix) [JELLYBEAN SOUL]
27 KRAAK & SMAAK - Set Fire To The Disco [JALAPENO]
28 DENNIS FERRER feat K BROOKS Sr - Change The World (Main Mix) []
29 AUDIOWHORES feat SUSANA MONTERO - Orillas Del Mar (Original Vibe Mix) [SOULFURIC DEEP]
30 S.U.M.O. - Samba Consumo (Reprise & Original Mixed) [CLUBSTAR]
31 DAVIDSON OSPINA vs JACK HAITI - We Call It Samba (Ospina & Haiti's Back To Rio Club)
32 CHUCK LOVE - El Divorcee [SALTED]
33 COPYRIGHT feat SHOVELL - Bulo (Afro Mix) [SOULFURIC TRAX]
34 DENNIS FERRER - Avareh [DEFECTED]
35 MOD - Turn Me Loose [PROMO]
36 PHYSICS - Viva l'amore (Grant Nelson Remix) [PROMO]
37 ANDRE HARRIS - Get Down Africa (Dub Mix) [LARGE]
38 JOHNNY FIASCO feat JACKIE - All Right (Double Dub Rerub) [TONIC]
39 MIGUEL MIGS - Mi Destino (Black Beatnics Rmx) [BLACK VINYL]
40 JAY-J & CHRIS LUM - Stompin' [SIEASTA]
41 HIPP-E - House Stompin [DETOUR RECORDINGS]
42 JAMES BROWN - Soulpower (Lance DeSardi White Label Remix) [WHITE]
43 MARTIN SOLVEIG - Rocking Music (Joey Negro Club Edit) [DEFECTED]
44 COPYRIGHT - Zambelaya [WHITE]
45 LANCE DESARDI - I've Been There [MUZIQUE BOUTIQUE RECORDINGS]
46 PENN & JABATO - Delicioso (A mix) [URBANA]
47 2nd SHIFT feat DIZ - Original Boogie [SEASONS]
48 ROY AYERS feat KERRI CHANDLER - Good Vibrations (Onionz Project Da Vibes Mix) [MAD HOUSE]
49 SOUL CREATION feat TYRAH JAE - Addicted []
50 DEEP JOSH - Back To Rhodes (Angel Pia & Deep Josh Mix) [APPLEFUNK]
About this DJ mix / legal statement >>> All songs in this DJ mix are copyright of their respective owners. If you are one of these owners just contact us, and tell us if you want to be removed. This DJ mix is placed online without any commercial purpose but in favor of all true music lovers. It's all about top House music production. Download and 'Njoy!