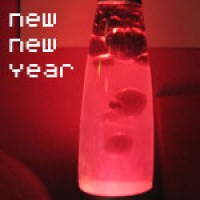 We started this 2006 with some old and some new music, as usual I have my crowd in the zone and we're enjoyed one more time in our Lounge Cafe, we're celebrating life in Novi Sad. Good thing I pressed recording on the time so we can enjoy this great mix again. And we have some great artists here; Franck Roger, Anderson Soares Project, Funky Green Dogs, Miguel Migs, Justin Michael, Jackie Wilson, Afro Medusa, Hardsoul, Jafrosax, Juke Joint, Soul Khula, Shik Stylko, Fanatix ...
SAM & GIGI - Bau Au (Original Mix) [STILL MUSIC]
FRANCK ROGER feat MANDEL TURNER - Celebrate (Vocal) [BETINO'S RECORDS SHOP]
ANDERSON SOARES PROJECT - Solaris (West End Blue Mix) [WEST END]
JOHNNY FIASCO - Salsanova (Original) [AGAVE]
AFRO MEDUSA - Beautiful Thing (Afro Medusa Vocal Mix) [SUCASA]
FUNKY GREEN DOGS - Reach For Me (MOD Remix) [PROMO]
INTERNS feat SNOWBOY - Its About Time [CHILLI FUNK]
GROOVE JUNKIES feat SOLARA - Just Groovin (Deep Down Og Mix) [AGAVE]
MIGUEL MIGS - Check This Out [SALTED]
CHUCK LOVE - Set Me Free (Deep Mix) [VISTA]
JUSTIN MICHAEL feat JACKIE WILSON - Ready 4 More (Richard's Dub) [DUFFNOTE]
JUKE JOINT & INAYA DAY - Respect Yourself (Steven Stone Revival Mix) [PLAYER RECORDS]
EAST WEST CONNECTION feat DANIEL VACCHIO - High On Life [CHILLI FUNK]
HARDSOUL feat NEW COOL COLLECTIVE - Bounson (Hardsoul's Latin Directions Original) [HARDSOUL]
JAFROSAX feat VIKTER DUPLAIX - In The Morning (Jazztronik Re-Edit) [PANTONE MUSIC]
CRICCO CASTELLI - La Casa Del Jazz (Original) [SOULFURIC DEEP]
RALPH GUM & DENNIS LEGREE feat INAYA DAY - Try Me (Roberto Decarlo Funky Dub Mix) [GOGO MUSIC]
RHYTHM SLAVES - Music In My Soul (Copyright Mix) [KNEE DEEP]
SHIK STYLKO and D'STEPHANIE feat MELISSA - Wont Fall (Shik Stylkoe Vocal) [PROMO]
PATRICK TURNER - Only The High [AGAVE]
DAVIDSON OSPINA feat HENDERSON - Imagine Music (Funky Mix) [SOUND DIVISION]
ANDRE HARRIS - Get Down Africa (Dub Mix) [LARGE]
LENNY FONTANA pres OCTAHVIA - The Way (Chus And Penn Club Mix) [DEFECTED]
CHUS & PENN - Esperanza (Dub Mix) [DEFECTED]
ROBERT CHETCUTI and DANNY S - In The Sunshine (Original Mix) [PURE DOPE]
NATASHA LEW - Special Love (JohnnyC Flowers Dub) [MIX 2 INSIDE]
JOHNNY FIASCO feat JACKIE - All Right (Double Dub Rerub) [TONIC]
SOUL KHULA feat ANTONIO & MISS IDENTITY - Saturday Night (Native New Yorkers Analog Excursion Mix)
RASMUS FABER feat MELO - Get Over Here (Miami Re Edit) [FARPLANE]
BORN TO FUNK - Souma Bana (Sono Di Korsou Mix) [SOULFURIC TRAX]
CHUCK LOVE - Bongos n' Shit [TANGO]
MADRID DE LOS AUSTRIAS - Mas Amor (Scientific Soul Ritmo Mix) [SUNSHINE ENTERPREISE]
CAROUSEL feat KRYSTEN CUMMINGS - Wanted (Main Piano Club) [SOULFURIC TRAX]
ROBIN - Love Me (Ralphi's Big Chunk O' Love Mix) [PROMO]
CHUS & CEBALLOS feat DEREK CONYER - Wrong About Me (Dave Storm Mix) [STEREO COOL]
HAVANA FUNK - Ya Salio (Scientific Soul Dub) [FLUENTAL]
BROWN AND STEVE LITTLEMEN - Changing (Stratford Dub) [AROMA]
KOFFE BROWN - After Party (Where Da Party At Jay J & David Harness Edit) [CONNECTED]
MARLON D feat STEPHANIE RENNE - New York House (Vocal Mix) [JELLYBEAN]
DJ SPEN & THE MUTHAFUNKAZ - Holy Ghost (The Holy Hudge Dub) [CODE RED]
BLVD EAST & LOUIE LOU GORBEA feat OSUALDO BEMBESITO LORA - A Journey Into [COCO SOUL]
CHUCK LOVE - Soul Symphony (Acid Washed Dub) [OM RECORDS]
MIGUEL MIGS - Life And Music [SALTED]
FANATIX feat KELE LE ROC - Lesson Learned (Fanatix Underground Dub) [OSIRIS]
BLAZE - Gloria's Muse (Karizma Mix) [SU SU]
MAXINE INNISS - I Appreciate (Sueno Soul Latin Magic Remix) [JELLYBEAN]
About this DJ mix / legal statement >>> All songs in this DJ mix are copyright of their respective owners. If you are one of these owners just contact us, and tell us if you want to be removed. This DJ mix is placed online without any commercial purpose but in favor of all true music lovers. It's all about top House music production. Download and 'Njoy!