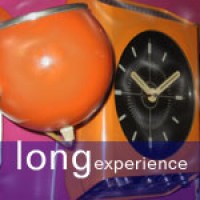 Again, some hot new tunes mixed with a little bit older goodies! This mix made Lounge Cafe perfect for hangin' and funkin' that night. Trust me, all of these live mixes represent great nights which can be repeated at your home, download and listen to: East & Louie Lou Gorbea, Lisa Shaw, Justin Michael, Jackie Wilson, Mojo Project, Interns feat Snowboy, Johnny Fiasco, Hipp-e, Kraak & Smaak, Fresh & Low, Grant Neslon, Chuck Love, Kevin Yost...
01 EAST & LOUIE LOU GORBEA - Luv 4 Money (Brown Sugar Mix) [VEGA]
02 LISA SHAW - Cherry (Miguel Migs Salted Vocal Remix) [NAKED]
03 JUSTIN MICHAEL feat JACKIE WILSON - Ready 4 More (Richard's Re-Tweaked Vocal) [DUFFNOTE]
04 MOJO PROJECT - Tell Me Why (Kiko Navarro Funk Exploion) [LOVEMONK]
05 INTERNS feat SNOWBOY - Its About Time [CHILLI FUNK]
06 DAVID BANKS PROJECT feat WARDELL PIPER - Good Lovin (Martinos Xai Xai Mix) [CATCH 22]
07 JOHNNY FIASCO - Salsanova (Original) [AGAVE]
08 GROOVE JUNKIES feat SOLARA - Just Groovin (Deep Down Og Mix) [AGAVE]
09 MATEO & MATOS - Akara (Original Mix) [PROG CITY DEEP]
10 LENNY FONTANA pres OCTAHVIA - The Way (Chus And Penn Club Mix) [DEFECTED]
11 HIPP-E - House Stompin [DETOUR RECORDINGS]
12 KRAAK & SMAAK - Set Fire To The Disco [JALAPENO]
13 FAZE ACTION feat ZEKE MANYIKA - Kariba 2005 (Copyright Remix) [COPYRIGHT]
14 KOFFE BROWN - After Party (Where Da Party At Jay J & David Harness Edit) [CONNECTED]
15 JUSTIN MICHAEL feat JACKIE WILSON - Ready 4 More (Richard's Dub) [DUFFNOTE]
16 NATASHA LEW - Special Love (JohnnyC Flowers Dub) [MIX 2 INSIDE]
17 ANDRE HARRIS - Get Down Africa (Dub Mix) [LARGE]
18 ROBIN - Love Me (Ralphi's Big Chunk O' Love Mix) [PROMO]
19 MR HERMANO - Free As The Morning Sun (Seamus Haji And Paul Emanuel Mix) [SOUL LOVE]
20 SHIK STYLKO - House The Joint (Original Mix) [99 CARAT]
21 BROWN AND STEVE LITTLEMEN - Changing (Original) [AROMA]
22 EAST WEST CONNECTION feat DANIEL VACCHIO - High On Life [CHILLI FUNK]
23 HARDSOUL feat NEW COOL COLLECTIVE - Bounson (Hardsoul's Latin Directions Original) [HARDSOUL]
24 JOHNNY FIASCO feat JACKIE - All Right (Double Dub Rerub) [TONIC]
25 PEPE LINK feat MALCOLM MOLLY DUNCAN - Kalakuta (Ma-Yorkins Peaktime Dub) [MOREHOUSE]
26 BROWN & STEVE LITTLEMEN - Foolin' Around (Browns Vocal Dub) [MOBILE TRAX]
27 SOUL KJULA feat ANTONIO AND MISS IDENTITY - Saturday Night (Native New Yorkers Analog Excursion Mix)
28 ANNETTE TAYLOR - Faith (M & M Original Mix) [FLUENTAL]
29 TREVOR LOVEYS - Fell The Horns [FREERANGE]
30 FRESH & LOW - Controls The Sound [ELEVATION RECORDINGS]
31 CHUS & CEBALLOS feat DEREK CONYER - Wrong About Me (Dave Storm Mix) [STEREO COOL]
32 GRANT NELSON - Je Suis Ta Drogue (Epic Club Mix) [WYZE]
33 JUKE JOINT & INAYA DAY - Respect Yourself (Steven Stone Revival Mix) [PLAYER RECORDS]
34 CHUCK LOVE - Set Me Free (Deep Mix) [VISTA]
35 KEVIN YOST - Ever After You (Main Mix) [I RECORDS]
36 SOLU MUSIC feat KAI MARTIN - It Ain't Love (Joey Youngman mix) [SOLU MUSIC]
37 THE JINKS - Love Like This (Original Mix) [MN2S]
38 CORY WELLS - Cold Beers [DIGIBAG]
39 DEMARKUS LEWIS - Coming Back 4 Love [VISTA RECORDINGS]
40 DA SUNLOUNGE - Baby How Long (Johnny Fiasco ReEdit) [DOUBLEDOWN]
41 SPIKE W HELL - Basement [BRIQUE ROUGE]
42 GENE FARRIS - Ashaka [VISTA]
43 JUSTIN MARTIN - Snow Day (JT Donaldson Mix) [UNTESIL]
44 CONNIE HARVEY - Thank You Lord (Jazz N Groove Graced Out Dub) [SOULFURIC RECORDINGS]
45 JULIUS PAPP & D'LAYNA - Celebrate (Vocal) [NEO DISCO]
About this DJ mix / legal statement >>> All songs in this DJ mix are copyright of their respective owners. If you are one of these owners just contact us, and tell us if you want to be removed. This DJ mix is placed online without any commercial purpose but in favor of all true music lovers. It's all about top House music production. Download and 'Njoy!