Dacha's Live Sets
On this page you'll find my DJ sets which are recorded while I was playing Live at my favorite clubs and venues. I was resident DJ for many years, and I used to play 4 nights weekly in legendary club Contrast and I have had resident night at Paradiso discotheque in Novi Sad. However, Lounge Cafe happened to be last place where I did my last weekly DJ sessions before I moved to New York City. Every set has different vibe and it's worth listening and downloading. It's 99% house music with big influence of Jazz, Nu-Jazz, Soul, Funk and Afro-Latin rhythms and elements.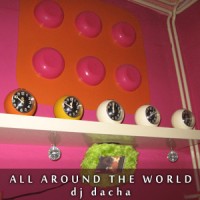 My laptop bag was prepared for mixing 24/7 and me too. I was able to record mostly all of my sets easily without hustle after I start using Traktor software. I found out later that many of my recorded sets (read 101%) are definitely useful when it comes to party, juts press play and enjoy party with guests, music will play at least for 3,4 days non-stop... Check out some great names here that I love; Brad Holland, AUdiowhores, Blaze, Louie Vega, Anane, Julius Papp, D'Layna, MOD, D'Stephanie, Cricco Castelli, Barbara Tucker, Dave STorm, Seminal Grooves...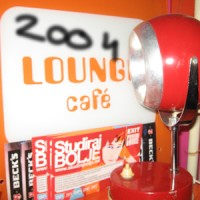 This very long and very good live DJ mix is my first recorded @ Lounge Cafe (R.I.P.) Lounge was the best cafe in the city of Novi Sad for me! It was ideal for nu-jazz and deep & soulful house relaxation... That place was always packed at the nights with great crowd, and they would play nice lounge music through the day so you can chill a bit. I remember that I didn't have proper DJ equipment that night, but I was happy to present all that I collected for this kind of event. Check out how long track listing is, you'll be sure that we have had great party night. I mixed more then 6 hours, some of the included artists are: Crazy Penis, Blakkat, Rivera Rotation, J.Axel, Kenny Carvajal, DJ Deep, Fred Everything, Minus 8, Suges & Martino, Miguel Migs, Native New Yorkers, I Shead, Blaze, E-man...