Dacha's Live Sets
On this page you'll find my DJ sets which are recorded while I was playing Live at my favorite clubs and venues. I was resident DJ for many years, and I used to play 4 nights weekly in legendary club Contrast and I have had resident night at Paradiso discotheque in Novi Sad. However, Lounge Cafe happened to be last place where I did my last weekly DJ sessions before I moved to New York City. Every set has different vibe and it's worth listening and downloading. It's 99% house music with big influence of Jazz, Nu-Jazz, Soul, Funk and Afro-Latin rhythms and elements.
Category: Live DJ sets
Hits: 4382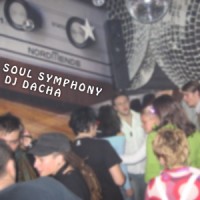 This live DJ set from Lounge Cafe also goes over 4hrs, the crowd was happy and I played and played more music. It was a cold November night outside but not inside the "Lounge Cafe". We served worm lounge & deep house melodies all night. Like every Lounge Cafe party (mix), this one also starts a little bit slower and goes funky a little bit later. Chec it out: Sam & Gigi, Jersey Street, Marlon D, Blvd East, Louie Lou Gorbea, Atelewo, Osunlade, Funky Green Dogs, King Unique, Rhythm Slaves, Demarkus Lewis...