Dacha's Live Sets
On this page you'll find my DJ sets which are recorded while I was playing Live at my favorite clubs and venues. I was resident DJ for many years, and I used to play 4 nights weekly in legendary club Contrast and I have had resident night at Paradiso discotheque in Novi Sad. However, Lounge Cafe happened to be last place where I did my last weekly DJ sessions before I moved to New York City. Every set has different vibe and it's worth listening and downloading. It's 99% house music with big influence of Jazz, Nu-Jazz, Soul, Funk and Afro-Latin rhythms and elements.
Category: Live DJ sets
Hits: 4173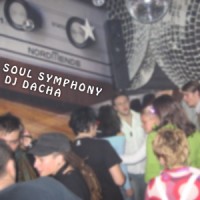 This live DJ set from Lounge Cafe also goes over 4hrs, the crowd was happy and I played and played more music. It was a cold November night outside but not inside the "Lounge Cafe". We served worm lounge & deep house melodies all night. Like every Lounge Cafe party (mix), this one also starts a little bit slower and goes funky a little bit later. Chec it out: Sam & Gigi, Jersey Street, Marlon D, Blvd East, Louie Lou Gorbea, Atelewo, Osunlade, Funky Green Dogs, King Unique, Rhythm Slaves, Demarkus Lewis...
Category: Live DJ sets
Hits: 4911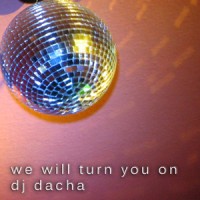 I was free to play what I wanted in our Lounge Cafe and this night we enjoyed in great soulful latin & jazzy house music. As a DJ you would collect a lot of music but 80% of it you wouldn't play often because it "wasn't the right time", but in Lounge Cafe every time was a right time to play what you want... so I played again: Herb Martin, Breakpoint, Sabrina Malheiros, Maxine Inniss, Steal Vybe, Soul Central, The Coffee Kidz, The Sunburst Band, Knee Deep, Copyright, DJ Meme...
Category: Live DJ sets
Hits: 5286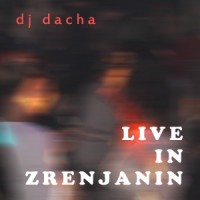 This long live DJ set is recorded in Zrenjanin city @ club Zeleno Zvono. I was invited to play few sets and I've always enjoyed hospitality and had some great time there. Crowd is always happy to see some new DJ faces and I took a chance to present some Latin & deep house vibes since I felt that they didn't even heard for many of them... There is something else besides techno music, it's called deep house; latin, funky, soulful, disco party mix... we also enjoyed the ambient and smoked a lot as usual...
Category: Live DJ sets
Hits: 4812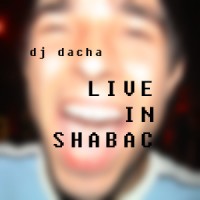 Here we have one live DJ set that I played (and luckily recorded) at one of my favorite outdoor gigs at Šabacki Letnji Festival in Serbia 2005. It was a beautiful summer night and we cooked one great party for great Šabac's party people and househeadz. I remember that we were drinking and laughing, and I was also mixing like crazy, only hits. If you're looking for a good party DJ mix, this one is for you. I would rate it as "tastefully commercial". It's happy, funky, uplifting, disco, latin house, techy party DJ mix. Check out track list for artists and tracks.
Category: Live DJ sets
Hits: 4993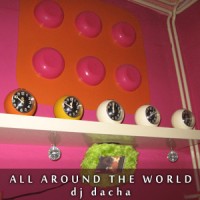 My laptop bag was prepared for mixing 24/7 and me too. I was able to record mostly all of my sets easily without hustle after I start using Traktor software. I found out later that many of my recorded sets (read 101%) are definitely useful when it comes to party, juts press play and enjoy party with guests, music will play at least for 3,4 days non-stop... Check out some great names here that I love; Brad Holland, AUdiowhores, Blaze, Louie Vega, Anane, Julius Papp, D'Layna, MOD, D'Stephanie, Cricco Castelli, Barbara Tucker, Dave STorm, Seminal Grooves...