Dacha's Live Sets
On this page you'll find my DJ sets which are recorded while I was playing Live at my favorite clubs and venues. I was resident DJ for many years, and I used to play 4 nights weekly in legendary club Contrast and I have had resident night at Paradiso discotheque in Novi Sad. However, Lounge Cafe happened to be last place where I did my last weekly DJ sessions before I moved to New York City. Every set has different vibe and it's worth listening and downloading. It's 99% house music with big influence of Jazz, Nu-Jazz, Soul, Funk and Afro-Latin rhythms and elements.
Category: Live DJ sets
Hits: 4598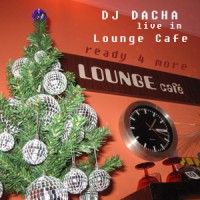 Last live DJ set for 2005 that I recorded in "Lounge Cafe". I was already preparing to leave for New York, but, I wanted to play in "Lounge Cafe" as much as I can. As usual we've had great great time partying @ "Lounge Cafe" that night. I selected and mixed some deeper cutz for cold December night, some new shit and some current hits... It was christmas time for me already... Check it out: Inner Soul, Afro Medusa, Marlon D, Shaheer Williams, Stephanie Cooke, KOT, Anderson Soares Project...
Category: Live DJ sets
Hits: 4601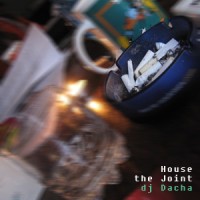 2 and a half hours of mixed party house music. It's deep, funky, jazzy, soulful with great vocals, good for easy going parties and as background chatting music, good for heart and soul. I would recommend this DJ mix for house music rookies, converted pop-rock headz, many of them are now house music lovers! I have to give the credits to : Franck Roger, Shaheer Williams, East West Connection, Jafrosax, Andre Harris, Johnny Fiasco, Jackie, Chuck Love, Chus & Penn, DJ Meme, Rainer Truby, Rasmus Faber, Shik Stylko...
Category: Live DJ sets
Hits: 4612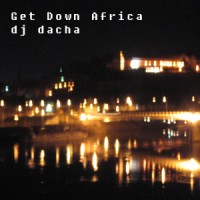 We enjoyed this time all night in deepest and funkiest cutz, all from my collection with extra afro rhythm influence, and luckily for you & me everything is recorded as it should. Jazzy, Funky, Afro, Deep house music:  Paulo Rocha, Hanna Hais, Fanatix, Interns, Justin Michael, Mambana, Shik Stylko, Natasha Lew, Koffe Brown, Andre Harris, Rhythm Slaves, Davidson Ospina, DJ Spen, John Cutler, King Britt, Oba Funke...
Category: Live DJ sets
Hits: 5246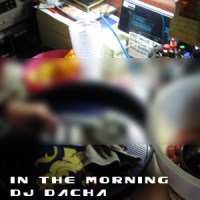 Cold November night and what better than hangin' in your local cafe, playing & listening to some great house music ;) Some tracks were new, some older, some deep, some bolder, some techy... but everybody was happy ... Get it now, over 4hrs of mixed deep house music supported by: DJ ino, Kiska, Sumo, Sam & Gigi, Halo, Osunlade, Little Big Band, Simon Green, Alan Graig, Cubase Dan, Jafrosax, Marlon D...
Category: Live DJ sets
Hits: 4692
Once again we celebrated good life, great house music and our dear friend Srdjan Bovan's birthday. This was one great party bday, he prepared and mixed drinks and I prepared and mixed music, and mix is full of melodic, soulful, funky, disco, house sounds, and I was drunk (like on many of these sets but who cares). Pay tribute to those names: Sumo, Mateo & Matos, E-Man, Jafrosax, KOT, Reel People, Haldo, Sound Navigators, Madrid De Los Austrias...