Radio Shows Archive
Category: Radio Shows
Hits: 4728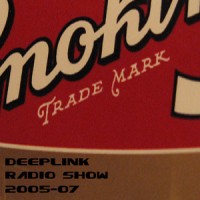 Need some nice easy going house DJ mix for the summer parties? This one is ideal for chill and cool sessions. Spa for ears. A little bit of acid at the end, cocktail with deep, organic, jazzy, silky, house & little bit of tech. Great people running this show; Ananda Project, My good friend Zlatan did remix for my track It's gotta be deep!, also Sound Navigators, Kraak & Smaak, Demarkus Lewis, Soul Rebels, Dennis Ferrer, Mateo & Matos, Blaze, Bobby Blanco, Belezamusica...
Category: Radio Shows
Hits: 4426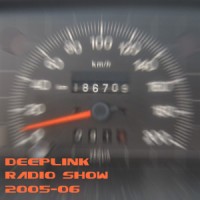 I wanted ONLY HITS mix for this radio show, and this mix is just like that. It's starting with some organic spiritual guidance melodies, and then after that you'll hear some latin inspired flavors with funky-near-disco rhythm, always with deepness, bass great rhythm. You'll need some cosy atmosphere to completely enjoy in this one. While I was producing and performing my radio show, I would turn off room lights and smoke something... Great artists; Natasha McBeam, Osunlade, Sabrina Malheiros, Blaze, Paulo Rocha, Amnaye, Deep Josh, Oliver Desmet, Shik Stylko, Acapulco, Davidson Ospina, Aroma Allstars... 
Category: Radio Shows
Hits: 4505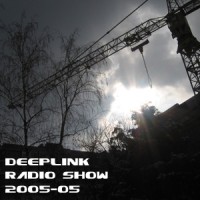 My internet DJ presence gave me some perks, I started to receive promos from producers & DJs around the world. Now I was able to spin some very very fresh tunes and also I was able to test new track on our local dance floors. I played new stuff all the time and they danced ;) Deep, Jazzy, Funky, Techy, check out some names:  Paolo Rocha, MOD, Blaze, Demarkus Lewis, Moloko, Franck Roger, Jazz Sensation, Mateo & Matos, Sunburst Band, Seminal Grooves, Carolyn Harding...
Category: Radio Shows
Hits: 4294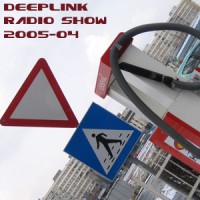 Crowd got hooked on our radio clubbing and house music thing, they loved our radio shows and we've had pretty big influence in our city. We played and organized many great parties. It was important to me to always get some new music and have something fresh, ready for our listeners. This mix is just like that, and you'll find respective artists, such as: Colette, Arnold Jarvis, Herbie Hancock, Magic Johnson, Pepe Link, Chuck Love, Sound Navigators, Jazz Sensation, Mateo & Matos, D'Stephanie, Rasmus Faber...
COLETTE - Feelin' Hypnotized (Kaskade Mix) OM RECORDS
WEEKENDER - Quango (Main Mix) ODORI
JUNIOR PALMER pres STEPHANIE COOKE - A New Day (Original Mix) HOME US
ARNOLD JARVIS - Love Of My Life (Basement Boys) WEST END RECORDINGS
HERBIE HANCOCK - Stars (MoD Edit) PROMO
MOD - Cocktail Chant (Extended Club Mix) PURPLE MUSIC
MAGIK JOHNSON - Rollergirl (Trevor Loveys Mix) NRK
DEMARKUS LEWIS - Help Me Know COASLINE
PEPE LINK feat MALCOLM MOLLY DUNCAN - Kalakuta (Ma-Yorkins Peaktime Dub) MOREHOUSE
CHUCK LOVE - El Divorcee SALTED
SOUND NAVIGATORS - Down On It (Original Mix) BLOCKHEAD
JAZZ SENSATION - Just Like That (Word Of Mouth Mix) SOUNDS LIKE SOUL
CAROLYN HARDING - Pick it Up (Jon Cutler's Distant Vocal) KING STREET
JENNIFER LOPEZ - Get Right (Louie Vega Club Mix) PROMO
MATEO & MATOS - Comin Your Way LARGE
SEMINAL GROOVES - Keep Me Up (Seminal Vocal Mix) DEVICE
BRAD HOLLAND - Crazy (Secret Soul Rmx) ELAN ROUGE
AUDIOWHORES feat ALEXIS HALL - Subject Of My Affection (Original Vibe) SOULFURIC DEEP
D'STEPHANIE - If We (Original Mix) REALISTIC TRAX
CAROUSEL feat KRYSTEN CUMMINGS - Wanted (Latino Dub Mix) SOULFURIC TRAX
JOEY NEGRO pres AKABU - The Way (Miguel Migs Mix) NRK
SOUND NAVIGATORS - The Vibe (Original Mix) OLIVE
RASMUS FABER feat MELO - Get Over Here (Remix) FARPLANE
DAVIDSON OSPINA - Holding On SPINA RECORDS
DAVID HARNESS and CHARLES SPENCER - Breezys Groove LOVESLAP
KEVIN YOST - Ever After You (Main Mix) I RECORDS
FRANCK ROGER - Ichawo REAL TONE
CHUCK LOVE feat FOURFEET - Back In My Life With Fourfeet SALTED
ADVANTAGE PLAYER - Blazin (Club Mix) SOUND CONSORTIUM
Check out this DJ mix on:
HearThis
MixCloud
Odysee
Rumble
YouTube
About this DJ mix / legal statement >>> All songs in this DJ mix are copyright of their respective owners. If you are one of these owners just contact us, and tell us if you want to be removed. This DJ mix is placed online without any commercial purpose but in favor of all true music lovers. It's all about top House music production. Download and 'Njoy!
Category: Radio Shows
Hits: 4278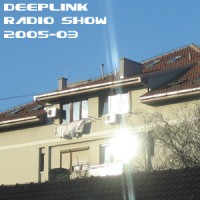 This time I brought mostly new music to play on my radio show and since everybody wants to know name of that good track, I got many calls for info. After that I started to post track-listings on my web site. Here are some good names that you'll find here: Weekender, The Rhythm Slaves, Fresh & Low, Demarkus Lewis, Advantage Player, Kraak & Smaak, Brand Holland, Johnny Fiasco... and also my good friend DJ Z with Untitled Deep...