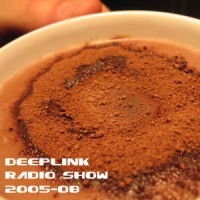 Grab your favorite drink and relax, music is working for you in this mix. Download and enjoy in deep house music DJ mix, Vocal & deep house production. My favorite drink while I was working on radio was Nestle Ness Coffee and I was enjoying listening to: Soul Central, Crisso Castelli, Copyright, KOT, Jamie Thinnes, Soul Rebels, DJ Ino, Cerrone, Chris Dockings, Oliver Desmet, Ananda Project, Steal Vybe, Richard Earnshaw, Blvd East, Arnold Jarvis...
MARKUS ENOCHSON feat AARON PHIRI - You Blessed Me (Dino & Terry Remix) CRASH
SOUL CENTRAL - Soulfood (Original Mix) 99 CARAT
CRICCO CASTELLI - La Casa Del Jazz (Original) SOULFURIC DEEP
COPYRIGHT presents ONE TRACK MINDS - Essence Of Life (Copyright House Mix) COPYRIGHT
BREAKPOINT feat JON BANFIELD - Whenever You Want Me (Main Vocal Mix) ZOO GROOVE STEREO
KINGS OF TOMORROW - Another Day (Fanatix Vocal) DEFECTED
JAMIE THINNES feat SIDESTREET PLAYERS - Ocean View SEASONS LIMITED
ANDY WARD and DEEP JOSH - Reach (Saxtrumental) 99 CARAT
BROWN AND STEVE LITTLEMEN - Changing (Original) AROMA
SOUL REBELS - I'll Be Good (Ron Carroll Mix) DEFECTED
DJ INO feat YOIO C - It's Around (The Worlds Most Beautiful Vocal Mix) SEASONS
DEMARKUS LEWIS - Rest Your Mind BRIDGE MUSIC
CERRONE - Not Too Shabby (Jamie Lewis Goes Disco Mix) PURPLE MUSIC
CHRIS DOCKINS - Spread Love (Louis Benedetti Vocal Mix) SOUL SHINE RECORDS
STEAL VYBE feat STEPHANIE RENEE - It's Real (Club Mix) Z
OLIVIER DESMET - Just Like Heaven AMENTI MUSIC
ANANDA PROJECT - Everything You Are (Atlanta Rising) NITEGROOVES
GRACELAND feat BILLIE - Just A Little Bit (Vocal) OSIRIS MUSIC
K KLASS feat ROSIE GAINES - Dance With Me (DJ Spen and The Muthafunkaz Mix) SUSU RECORDS
RICHARD EARNSHAW - Feel Love (Afro Dub Mix) DUFF NOTE
THE KEITH THOMPSON PROJECT feat GARY L - Messing With My Mind (Reg's 2005 Edit) PROMO
BLVD EAST & LOUIE LOU GORBEA - Luv 4 Money (Brown Sugar Mix) VEGA
RSL - The Mast ITH RECORDS
ALEXANDER EAST - Meditate On The One - Change Of Mind PLANET EAST
DAVIDSON OSPINA feat HENDERSON - Imagine Music (Funky Mix) SOUND DIVISION
SHIK STYLKO and D'STEPHANIE feat MELISSA - Wont Fall (D'Stephanie Mix) PROMO
RUFFNECK feat YAVAHN - Get It Right (The Backroom Mix) SOUL GROOVE
ARNOLD JARVIS - Take Good Care (Sole Channel Vox) SOLE CHANNEL
About this DJ mix / legal statement >>> All songs in this DJ mix are copyright of their respective owners. If you are one of these owners just contact us, and tell us if you want to be removed. This DJ mix is placed online without any commercial purpose but in favor of all true music lovers. It's all about top House music production. Download and 'Njoy!