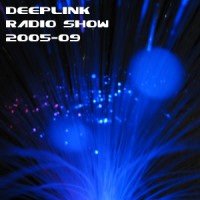 This thing somehow started deep & dirty, but it will transform to New York House soon. I'll put some great house hits together with it and we'll have excellent mix for night "situations" at the end. And, it has a little bit of darkness inside. Check track listings for info and you'll find some of the best producers around: Subjekt, Joeski, Marlon D, Da Sunlounge, Chus & Penn, Rhythm Slaves, Fudge, Bryan Jones, Steal Vybe, Graceland, Halo, Mr V, Mark Farina...
SUBJEKT - Step Back (Square One Remix) FREERANGE RECORDS
JOESKI - El Soye (Joeski Dub) MAYA
MARLON D feat STEPHANIE RENNE - New York House (Vocal Mix) JELLYBEAN
DA SUNLOUNGE - Baby How Long (Johnny Fiasco ReEdit) DOUBLEDOWN
LITTLE BIG BAND feat SIMON GREEN - If You Don't Know Me By Now (Dub Mx) ONE 51
HARDSOUL feat NEW COOL COLLECTIVE - Bounson (DJ Pipi & IKL vs Solarside Remix) HARDSOUL
CHUS & PENN - Esperanza (Dub Mix) DEFECTED
ALAN GRAIG & CUBASE DAN - Bumper To Bumper (Cubase Dan Remix) WHITE
RHYTHM SLAVES - Music In My Soul (Copyright Mix) KNEE DEEP
DJ TEKIN feat BETH TROLLAN - Wait Forever (Original Mix) DEFECTED
FUDGE - Ponta Negra KIF
DEMARKUS LEWIS - Rest Your Mind BRIDGE MUSIC
BRYAN JONES - Groove Foundation (Original Mix) JACKIN TRAX
STEAL VYBE feat STEPHANIE RENEE - It's Real (Joeys West Coast Dub) Z
GRACELAND feat BILLIE - Just A Little Bit (Dub) OSIRIS MUSIC
HALO & ATWATER feat. Mr. V - Change (Paradise Blend Mix) LARGE
MARK FARINA - Cali Spaces (Kaskade Mix) OM RECORDS
MAGIK JOHNSON feat SANDY MILL - Follow The Groove (Ian Pooley Mix) NRK
THE SUNBURST BAND - He Is (Joey Negro Mix) PROMO
ANNETTE TAYLOR - Faith (M & M Original Mix) FLUENTAL
FANATIX feat KELE LE ROC - Lesson Learned (Dub Mix) OSIRIS
BLVD EAST & LOUIE LOU GORBEA - Luv 4 Money (Brown Sugar Mix) VEGA
CHRIS CARRIER - Latin Balance MINORITY MUSIC
DJ ROMAIN & JON CUTLER feat JEANNIE HOPPER - Deja Vu (Mr. V's Roots Main Mix) KING STREET SOUNDS
SHIK STYLKO and D'STEPHANIE feat MELISSA - Wont Fall (Shik Stylkoe Dub) REFUNKT
DAVIDSON OSPINA feat HENDERSON - Imagine Music (Original Mix) SOUND DIVISION
About this DJ mix / legal statement >>> All songs in this DJ mix are copyright of their respective owners. If you are one of these owners just contact us, and tell us if you want to be removed. This DJ mix is placed online without any commercial purpose but in favor of all true music lovers. It's all about top House music production. Download and 'Njoy!