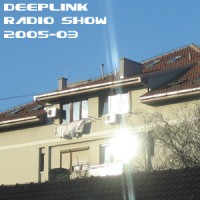 This time I brought mostly new music to play on my radio show and since everybody wants to know name of that good track, I got many calls for info. After that I started to post track-listings on my web site. Here are some good names that you'll find here: Weekender, The Rhythm Slaves, Fresh & Low, Demarkus Lewis, Advantage Player, Kraak & Smaak, Brand Holland, Johnny Fiasco... and also my good friend DJ Z with Untitled Deep...
DJ HARRI AND THE REVENGE - Slackjaw NORDIC TRAX
WEEKENDER - Quango ODORI
THE RHYTHM SLAVES - The Light You Will See (Kid Massive And Raouls Downtown Remix) SOUSSOUL
MOD - Cocktail Chant (Extended Club Mix) PURPLE MUSIC
FRESH & LOW - Controls The Sound ELEVATION RECORDINGS
DAVID HARNESS & CHARLES SPENCER - Breezy's Groove
SEAWIND PROJECT feat EMILY McEWAN - Free (Knee Deep Classic Club Mix) KNEE DEEP
DOM UM ROMAO - Escavos De Jo (Unknown Remix) FLOOR PLAY
ADVANTAGE PLAYER - Blazin (Deep Mix) SOUND CONSORTIUM
DEMARKUS LEWIS feat KELLI LEWIS - 5 till 4 AESOTHERIC RECORDS
ALEXANDER EAST - Feel Me (JT Donaldson Remix) AMENTI MUSIC
VILLANOVA feat GARY BARDOUILLE - About Me (Luca Ricci And Paulo Rocha Dub Mix)
VINYL ASSASSINS - Feeling Life VINYL ASSASSINS
AUDIOWHORES feat ALEXIS HALL - Subject Of My Affection (Original Vibe)
AUDIOWHORES - Got My Eyes On You (White Label 12")
KRAAK & SMAAK - Set Fire To The Disco JALAPENO
STRANGER & CAPT. DELICIOUS - Cavesounds TANGO
BRAND HOLLAND - Crazy (Secret Soul Rmx)
CAROLYN HARDING - Pick it Up (Jon Cutler's Distant Vocal) KING STREET
L'HOMME C'EST CHIQUE - Night Teaser GROOVY TUNES
CAROUSEL feat KRYSTEN CUMMINGS - Wanted (Latino Dub Mix) SOULFURIC TRAX
DJ JERENSKI - My One Love (Main_Club_Mix)
JOHNNY FIASCO - Twilight AGAVE
FRED EVERYTHING - Forever (Main Mix) BOMBAY
WEEKEND WORLD - Rainchimes WEEKEND WORLD
DJ Z - Untitled Deep
BLACKSOUL MUSIC - Escape
About this DJ mix / legal statement >>> All songs in this DJ mix are copyright of their respective owners. If you are one of these owners just contact us, and tell us if you want to be removed. This DJ mix is placed online without any commercial purpose but in favor of all true music lovers. It's all about top House music production. Download and 'Njoy!