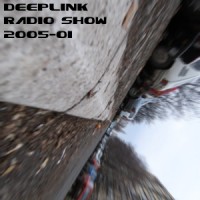 We have here one silky, smoth, jazzy, funky, soulful & deep, deep mix and I even dropped in my own track "It's gotta be deep", check it out ;) So, what I was doing on this radio station every Saturday? I would play my current deep house hits list and new tracks every week, with a small talk... Some artists like this one; Freak Commision, The Regionalists, Jan Kruger, Cajmere, Kiko Navaro, Jah Ques, Cory Wells, MFM feat George Caper, Weekend World, Blacksoul, The Coffee Kidz, Deepgroove...
JT DONALDSON - Trust Me (Vocal Rework) OM RECORDS
FREAK COMMISION - Plastic Peanuts DROP MUSIC
THE REGIONALISTS - Live Nude Rhodes VIVA
FRESH & LOW - Universal ELEVATION RECORDINGS
JAN KRUGER - Sonora MOON HARBOUR
COLETTE - Feelin' Hypnotized (Gene Farris Dub) OM RECORDS
CAJMERE feat WALTER PHILLIPS - Midnight (MG's Funkd Vocal Rmx) CAJUAL
GROOVE JUNKIES feat ALEXANDER SKY - I've Got It Bad (Gjs Classic Vox) MORE HOUSE US
KIKO NAVARRO feat MARCEL - M.U.S.I.C (Original Groovy Mix) BUBBLE SOUL
JAH QUES & CORY WELLS - Beautiful Daze DUFFLEBAG RECORDINGS
MFM with GEORGE CAPER - It's Gotta Be Deep (Danylo's 2nd Mix) DEEPER LINK
WEEKEND WORLD - Rainchimes WEEKEND WORLD
L'HOMME C'EST CHIQUE - Night Teaser GROOVY TUNES
KENSHYRO - Remember The Summer (Audiowhores Mix) MAP DANCE
BLACKSOUL - Escape BLACKSOUL MUSIC
BOBBY & STEVE feat BARBARA TUCKER & BRYAN CHAMBERS - Deeper In Love (Main Vocal Mix) ZOO GROOVE STEREO
THE COFFEE KIDZ - Dangerous Frequencies (Vocal Mix) MN2S
DEEPGROOVE - Jus Luv Piano KINKY VINYL
HIGH SPIES feat LATRICE BARNETT - This Time (Vocal Mix) LOOK & FEEL MUSIC
DEMARKUS LEWIS feat KELLI LEWIS - 5 Till 4 AESOTHERIC
THE BEARD feat AMMA - Call Me (Groove Assassin Mix) PROMO
PASSIONARDOR - Everlasting Love (Jcs Distant Music Mix) SOULFURIC DEEP
KRAAK & SMAAK - Set Fire To The Disco JALAPENO
BOB SINCLAIR feat RON CAROLL - World Of Love YELLOW
JASON JINX - Your Love Has Captured Me (Light Mix) DEFECTED
CARAMEL KIDZ feat LINDA RICE - Time Marches On (Deep And Sweet Dub) BODY MUSIC
MOD - Aquadreams WHITE LABEL
PANYARD PRODUCTIONS - Feel Like Dancing PANYARD
JOHNNY FIASCO - Twilight AGAVE
VINYL ASSASSINS - Feeling Life 2004 VINYL ASSASSINS
MALCOLM JONES - The More I Want (Dub) FUTURE DREAM
HOXTON WHORES - Funk It PROMO
FRESH & LOW - Controls The Sound ELEVATION RECORDINGS
ALLAND BYALLO - Good Touch EPSILONLAB
MIKE L & LANOIRAUDE - Generation Mozinor BATTLE
GENE FARRIS - Ashaka (Migs Salted Rub A Dub) VISTA
VERNON & DA KOSTA - Closing Time SEPARE
About this DJ mix / legal statement >>> All songs in this DJ mix are copyright of their respective owners. If you are one of these owners just contact us, and tell us if you want to be removed. This DJ mix is placed online without any commercial purpose but in favor of all true music lovers. It's all about top House music production. Download and 'Njoy!