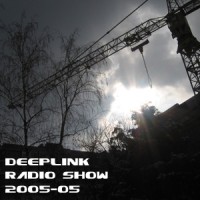 My internet DJ presence gave me some perks, I started to receive promos from producers & DJs around the world. Now I was able to spin some very very fresh tunes and also I was able to test new track on our local dance floors. I played new stuff all the time and they danced ;) Deep, Jazzy, Funky, Techy, check out some names:  Paolo Rocha, MOD, Blaze, Demarkus Lewis, Moloko, Franck Roger, Jazz Sensation, Mateo & Matos, Sunburst Band, Seminal Grooves, Carolyn Harding...
PAULO ROCHA - Takedown BLACK VINYL
MAGIK JOHNSON - Rollergirl (Magik J Kingsland Mix) NRK
MOD - Movin Constructions MOD PRODUCTIONS
MOLOKO - Forever More (Dennis Ferrer Rmx) PROMO
GRACELAND feat LAUREN DAVID - Call Me OSIRIS
BLAZE feat ULTRA NATE - A Wonderful Place (Bobby & Steve & James Ratcliff Remix) PROMO
PEPE LINK feat MALCOLM MOLLY DUNCAN - Kalakuta (Original Mix) MOREHOUSE
SOUND NAVIGATORS - Down On It (Original Mix) BLOCKHEAD
DEMARKUS LEWIS - Help Me Know COASLINE
CHUCK LOVE - El Divorcee SALTED
FRANCK ROGER - You REAL TONE
MATEO & MATOS - Comin Your Way LARGE
SUNBURST BAND - We Will Turn You On (Brian Tappert Re-Edits) Z RECORDS
JULIUS PAPP & D'LAYNA - Celebrate (Vocal) NEO DISCO
JAZZ SENSATION - Just Like That (Word Of Mouth Mix) SOUNDS LIKE SOUL
CHUCK LOVE feat FOURFEET - Back In My Life With Fourfeet SALTED
CAROLYN HARDING - Pick it Up (Jon Cutler's Distant Vocal) KING STREET
BLAZE feat BARBARA TUCKER - Most Precious Love (Copyright Vocal Mix) DEFECTED
SEMINAL GROOVES - Keep Me Up (Seminal Vocal Mix) DEVICE
RASMUS FABER feat MELO - Get Over Here (Miami Re Edit) FARPLANE
BRAD HOLLAND - Crazy (Secret Soul Rmx) ELAN ROUGE
DRUW & PEREZ feat DON E - A Little Sunshine (Copyright Afro Mix) COPYRIGHT
D'STEPHANIE - If We (Original Mix) REALISTIC TRAX
CAROUSEL feat KRYSTEN CUMMINGS - Wanted (Main Piano Club) SOULFURIC TRAX
Check out this DJ mix on:
HearThis
MixCloud
Odysee
Rumble
YouTube
About this DJ mix / legal statement >>> All songs in this DJ mix are copyright of their respective owners. If you are one of these owners just contact us, and tell us if you want to be removed. This DJ mix is placed online without any commercial purpose but in favor of all true music lovers. It's all about top House music production. Download and 'Njoy!