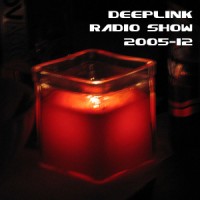 This last radio show that I recorded and saved for a future ;) is actually fantastic! I got some spiritual, organic & uplifting house sounds here, to lift you up. Everything is deep but energetic, I would say it's great for parties and clubbing, but also for home listening. It's funky but it's jazzy too... a little bit of filtering, few pumping tech tracks... Great mix for night entertainment and parties. Helped by; Marlon D, Sumo, Gabi Newman, Sam & Gigi, Natasha Lew, 12 Fingers, Viviane Cruz, Johnny Fiasco, Joshua.... !!!
MARLON D - Africa vs New York City (Main Club Mix) SWING CITY
SUMO feat RIGAS - Tribute (Original Mix) HEYA HIFI
GABI NEWMAN feat AARON LORDSON - Let Me Love You (Newman Vocal Mix) STEREO COOL
MADRID DE LOS AUSTRIAS - Mas Amor (Scientific Soul Ritmo Mix) SUNSHINE ENTERPREISE
SAM & GIGI - Bau Au (New Version) STILL MUSIC
ASHEN & WALKER feat SHAUN ESCOFFREY - Music In My Life (Fred Everything Found My Way Mix) GOTSOUL
NATASHA LEW - Special Love (JohnnyC Flowers Dub) MIX 2 INSIDE
PATRICK TURNER - Only The High AGAVE
JUSTIN MICHAEL feat JACKIE WILSON - Ready 4 More (Richard's Dub) DUFFNOTE
KENNY BOBIEN - Set Them Free (Saxumental) WAX
12 FINGERS feat VIVIANE CRUZ - Girassol (Agora Rhythm Sunflower Vocal Mix) IRMA CASA
ANDRE HARRIS - Get Down Africa (Dub Mix) LARGE
JOHNNY FIASCO feat JACKIE - All Right (Original Mix) TONIC
PHYSICS - The Most Beautiful Boy In Brazil (Playmaker Remix) DEEPLAY
KERRI CHANDLER - So Let The Wind Come NITEGROOVES
GRANT NELSON - Je Suis Ta Drogue (Jackin Dubstrumental) WYZE
DJ TEKIN feat BETH TROLLAN - Wait Forever (Original Mix) DEFECTED
DEEP 'N DENSE - After Midnight (Nikos Remix) STEALTH
JOSHUA - On Our Way NIGHTSHIFT
BLVD EAST & LOUIE LOU GORBEA feat OSUALDO BEMBESITO LORA - A Journey Into COCO SOUL
SCOTT WOZNIAK - Soho Sessions LARGE
HALO & SIDE STREET PLAYERS feat MAYA - This Love (Full Vocal Mix) CITY DEEP
About this DJ mix / legal statement >>> All songs in this DJ mix are copyright of their respective owners. If you are one of these owners just contact us, and tell us if you want to be removed. This DJ mix is placed online without any commercial purpose but in favor of all true music lovers. It's all about top House music production. Download and 'Njoy!