Radio Shows Archive
Category: Radio Shows
Hits: 4401
It was very simple, I would found, download, prepare and mix some new house tracks every Saturday night and people would tune in and listen to it like crazy because it was new for them, new for me and it was good old (new) house music. You know all these names right? DJ Romain, Darryl D'Bonneau, Mod, Seawind, Emily McEwan, Demarkus Lewis, Audioguys, Herb Martin, L'Home C'est Chique, Metrosoul, The Beard, Lady Amma, Uneaq...
Category: Radio Shows
Hits: 4767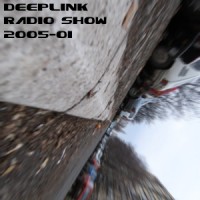 We have here one silky, smoth, jazzy, funky, soulful & deep, deep mix and I even dropped in my own track "It's gotta be deep", check it out ;) So, what I was doing on this radio station every Saturday? I would play my current deep house hits list and new tracks every week, with a small talk... Some artists like this one; Freak Commision, The Regionalists, Jan Kruger, Cajmere, Kiko Navaro, Jah Ques, Cory Wells, MFM feat George Caper, Weekend World, Blacksoul, The Coffee Kidz, Deepgroove...