DeepLink DJ Mixes Archive
Category: DJ Mixes 2004
Hits: 4681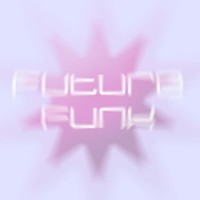 After I collected some great funky house tracks, I decided to mix it all in one funky house mix that I called Future Funk 2004. Result is much better then I expected. You know, it's hard to mix that break rhythm most of the times. Anyway, I got that modern funky sound at the end of my session. This mix was mixed only for my private use, but I posted it online later for everyone. Why not? So, go ahead enjoy it, here are some names that you'll find on this mix: Jazzanova, Ramsey Lewis, Charles Schillings & Pompon F., Racoon, Cosmic Force, The Detroit Experiment, Manzel, Swag, Charles Schillings & Pompon F., Swag feat Nesreen Shah, BJ Duck, Prince Dred feat Bunny Sigler, DJ T., Tiefschwarz, Switch, Chicken Lips pres Zeefungk, Trentemoller, Charles Schillings & Pompon F.
Category: DJ Mixes 2003
Hits: 5193
Well, I prepared some nice deep house tracks that I was willing to mix in one good maybe even deeper DJ mix called Go Deep(er). I started this mix with maestro Jon Cutler and continued with cool cat Blakkat and Racoon and Roy Davis, Glenn Underground, DJ Mood and many other great artists. This mix will bring your mood up if you're down, or pump it up if you're already high, so no lose here.
Category: DJ Mixes 2003
Hits: 4966
It's starting with dramatic sounds of Papa Washington Trio, just to stear your blood, but continues with deep and also dramatic Green Keepers, Phaedra, Halo, Demarkus Lewis and other great tracks that will make you feel fresh again. It's not your regular deep house mix, it's something a little bit different, with a twist. You will enjoy in some great house served by: Papa Washington Trio Greens Keepers Phaedra, Halo, Jason Hodges, Demarkus Lewis, Simon, Dizzy & Johnny Fiasco, Home & Garden, Magik J & Soane, Miango, Nigel Hayes, Essa, Mazi, Powder Productions, Phil Weeks, Chris Lum..
Category: DJ Mixes 2003
Hits: 4621
Enjoy some mellow latin rhythms with beautiful vocals, soulful music, love, what else you could wish for hot summer nights, or maybe for cold winter chill? Whatever your mood is, here I have one nice, easy listening DJ mix with cool atmoshphere. I would say deep, soulful and happy. Check it out, you'll see that I mixed up some nice names such as: Incognito, Afro-Mystik, Crazy Penis, Miss Mee feat Jiney & Mizzy, Simon feat Latrice Barnett, Glenn Underground, Blakkat & The Barrio Bros, Miguel Migs, Justin Timberlake, Martin Solveig, Bran Van 3000 feat Curtis Mayfield, Brett Johnson, Matthias Heilbronn, Terri Walker Barbara Mendes, Dubtribe Sound System
Category: DJ Mixes 2003
Hits: 4848
Looking for a little bit "deeper" summer DJ mix? I got this one too. Same edition like Summer Lounge but this one is with great tech sounds, electro-funk, deep, darker, dirty house ans with some electronic vibes. I hope you'll enjoy this one too. Check it out, some artists; Phil Weeks, Glenn Underground, Demarkus Lewis, Mazi, 4 Hero, Miguel Migs, P'taah...