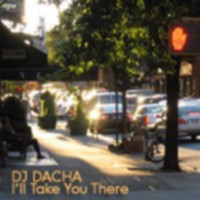 I wanted one deep-tech mix, but not too much tech, more deep then tech. It will start with a few easy listening tunes, but continues in one deep-tech progression with some great vocal tracks. We got some beautiful artists here such as: The Rurals, Lisa Shaw, Deep House Souldiers, Shrewd Collective, Roomsa, Blacksoul feat Rithma, Jazzy Eyewer feat Del, Fred Everything & JT Donaldson, Shawn Ward, Magik Johnson, Jimpster, Chuck Love, Sumo feat Aaron Phiri, Brown & Da Sunlounge, Andy Caldwell, IZ & DIZ...
Deep House Souldiers - The Way You Move (J.T. Donaldson Remix) Offset Music
Shrewd Collective - Smokin Room Amenti Music
Roomsa - Sunrise (JT Donaldson's Essential Dub) Salted Music
Blacksoul feat Rithma - Not Another Love Dub Blacksoul Music
Jazzy Eyewear feat Del - Gotta Be Real (Da Sunlounge Remix) UMA recordings
Fred Everything & JT Donaldson - Listen Freerange Records
Shawn Ward - Twilight (Mario Fabriani Remix) Blockhead
Magik Johnson - I'll Take You There (Main Mix) Honchos Music
Jimpster - Square Up (Original Mix) Buzzin' Fly Records
The Rurals - Hairy Hound Idea
Chuck Love - Dream Deep Salted Music
Sumo feat Aaron Phiri - Unlove Me HEYA HIFI
Brown & Da Sunlounge - Want To Do Myna
Andy Caldwell feat Amma - Don't You Love Me (Ronan's Disco Vocal) OM Records
Iz & Diz - Happy (Strip Mix) Hudd Traxx
About this DJ mix / legal statement >>> All songs in this DJ mix are copyright of their respective owners. If you are one of these owners just contact us, and tell us if you want to be removed. This DJ mix is placed online without any commercial purpose but in favor of all true music lovers. It's all about top House music production. Download and 'Njoy!