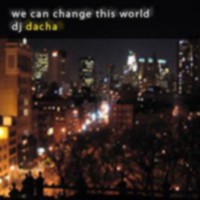 Last DJ mix for 2006 is emotional, energetic and always deep ... With some beautiful vocals and artists such as: Ananda Project, Solu Music feat Kai Martin, Ralf Gum feat Concha Buika, Demarkus Lewis, Kerri Chandler & Monique Bingham, DJ Spinna feat Heavy, Knee Deep feat Sharlene Hector, Samantha JonesSolaris HeightsFred Everything & JT Donaldson, Brian Tappert...
Ananda Project - Secrets (Chris Brann's Covert Re-Dub) Nite Grooves
Solu Music feat Kai Martin - Let It Flow (Fudge Mix) Solu Music
Ralf Gum feat Concha Buika - Nobody Can Touch Me (Sugar Beat Dub) Gogo Music
Demarkus Lewis - Next To Nothing Coastline Recordings
Kerri Chandler & Monique Bingham - In The Morning (Raw Mix) Bigga Sounds
DJ Spinna feat Heavy - We Can Change This World (Yoruba Soul Mix) Papa Records
KneeDeep feat Sharlene Hector - Take Me By The Hand (GM Garito Style Remix) KneeDeep USA
Samantha Jones - Rise (ROCAsound Mix) OM Records
Solaris Heights - Rivers (Deep Throat Culture Remix) Movim Recordings
Fresh & Low - Take Your Time (Fred Everything Remix) Offset Music
Fred Everything & JT Donaldson - Rockers Theme Freerange Records
Brian Tappert - The Organ Track (The Other House Mix) Soulfuric Trax
Soul Creation feat Tyrah Jae - Addicted Defected
Darryl D'Bonneau & Groove Assassins - So Free (Groove Assassins Main Tweek Mix) Home Recordings
Davidson Ospina vs Jack Haiti - We Call It Samba (Ospina & Haiti's Back In Rio Mix) Haiti Groove Recordings
Franck Roger - The Chase (Where We Used To Hang Out) Seasons Limited
Afro-Mystik - Miracles (Kiko Navarro Afroterraneo Mix) OM Records
Antonio Ocasio feat Mustafa Akbar - Higher Love (Calor Mix) Counterpoint Records
Roy Davis Jr. - This Is How We Do It (Vocal Mix) Large Records
About this DJ mix / legal statement >>> All songs in this DJ mix are copyright of their respective owners. If you are one of these owners just contact us, and tell us if you want to be removed. This DJ mix is placed online without any commercial purpose but in favor of all true music lovers. It's all about top House music production. Download and 'Njoy!