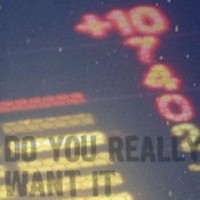 This DJ mix is starting with some serious and very deep cutz and continues with more dirty, jazzy, funky, sexy, disco sounds. It's has that beautiful, positive & sensual energy. Do you really want it? If you just check out these artists, you'll know: Nostalgia 77 Octet, Andy Ward, Peven Everett, Joi Cardwell, Demarkus Lewis, 95 North, Antonio Ocasio, Edie Matos, Cafe Soul All Stars, Kerri Chandler, Denis Ferrer...
Nostalgia 77 Octet - Freedom (The Freedom Zombie Dance Part 1) Tru Thoughts
Andy Ward & Deep Josh feat Diana Waite - Reach For Me (Vocal) Aplefunk
Peven Everett - Everyday Girl (Mr. V's Re-ToUcH Dub) ABB Soul
Joi Cardwell - What It Feels Like (Quentin Harris Club Mix) King Street Sounds
Demarkus Lewis - Sao Salvador (Original) Agave Records
95 North - Do You Really Want It? (Piano Mix) Large Records
Peven Everett - Stuck (Phil Asher's Soul Heaven Version) Soul Heaven Records
Antonio Ocasio feat Annette Taylor - We're All The Same (BLVD East Remix) Deepa Grooves
Cafe Soul All Stars - Urban Jungle (Blaze Roots Instrumental) You Entertainment
Eddie Matos - Dejame Sonar Vital Vibes
Dennis Ferrer feat Karlon Brooks Sr - Change The World (Main Mix) King Street Sounds
Urban Soul - Happy (DJ Shelter Mix) King Street Sounds
Kerri Chandler - Oblivion (Dub) Soul Heaven Records
Liquid People - Son Of Dragon (Original) Soul Heaven Records
About this DJ mix / legal statement >>> All songs in this DJ mix are copyright of their respective owners. If you are one of these owners just contact us, and tell us if you want to be removed. This DJ mix is placed online without any commercial purpose but in favor of all true music lovers. It's all about top House music production. Download and 'Njoy!